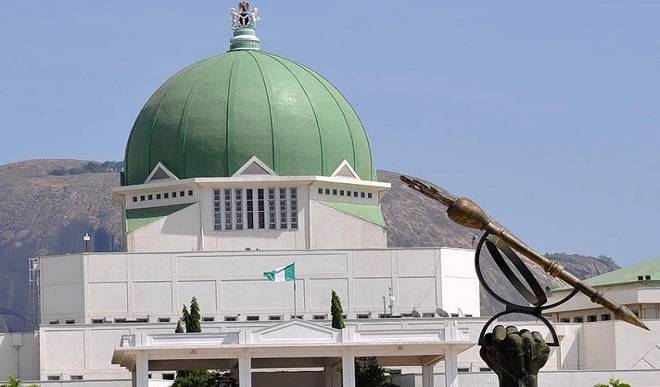 By Deji Elumoye in Abuja

The National Assembly has extended its annual vacation by two weeks.
The lawmakers who went on annual vacation on July 24 is now to reconvene on Tuesday, October 9.
The Clerk of the National Assembly, Mr. M A Sani-Omolori in a two- paragraph statement entitled: 'National Assembly postponement of resumption of plenary' issued in Abuja yesterday informed all senators and members of the House of Representatives that resumption of plenary session earlier scheduled for Tuesday, September 25, has been postponed to Tuesday, October 9 due to the activities of the primaries of the political parties.
"All distinguished senators and honourable members are expected to resume plenary session by 10a.m on October 9, please," the statement added.
Earlier yesterday, Senate Leader, Senator Ahmad Lawan, had informed THISDAY that the lawmakers would resume tomorrow as scheduled.
He said the September 25 reconvening date was still sacrosanct as formal motions were moved and adopted for the two chambers to proceed on vacation and resume on that date.
Lawan said he was not aware of any plan to postpone the resumption date of the assembly.
He said, "As I speak to you, I'm not aware of any plan to extend our resumption date, all I know is that we are reconvening on September 25."
The Senate leader however said there are procedures for extending the vacation of federal legislators.
According to him, an announcement would be made by the Clerk of the National Assembly informing members of a new date for reconvening. 
"No such announcement has however been made so we are looking forward to resuming on Tuesday," Lawan further said.
Some senators and members of the House of Representatives had in recent times canvassed an extension of their vacation by two weeks because of the on-going  primaries of the political parties.
During the eight-week recess, National Assembly Joint Committee on Electoral Matters met for two weeks to consider proposal for funding the 2019 general election.
The committee also met several times with the management team of the Independent National Electoral Commission (INEC) over the issue before agreeing on a  recommendation which had since been sent to the leadership of the National Assembly. 
The committee last week also met for two days to consider the Electoral Act (Amendment) Bill 2018 which President Muhammadu Buhari refused assent in record three times.
The committee identified 14 contentious clauses and recommended their amendments by the National Assembly once it reconvenes. 
The recommendations of the committee would be one of the major issues to be considered by the two chambers of the National Assembly upon resumption.