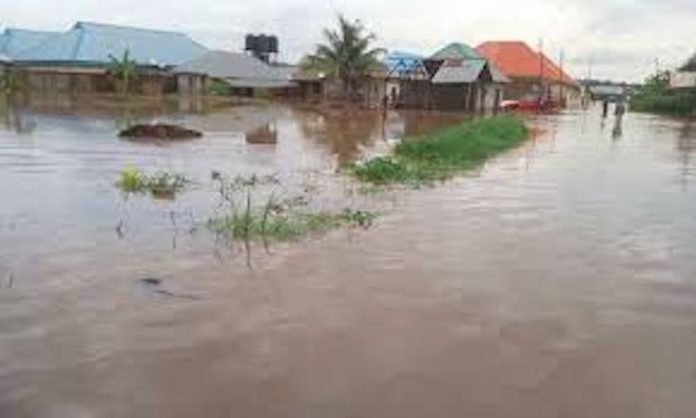 By Sylvester Idowu in Warri
Worried by the devastating flood that has taken over several states in the Country, a Niger Delta environmental rights activist and the National Coordinator of Centre for Peace and Environmental Justice (CEPEJ), Mr. Sheriff Mulade, at the weekend, urged the federal government to show more commitment and desire to save lives and property from the ravaging flood.
Speaking in Warri, Delta State, the CEPEJ boss, lamented the loss of lives and property to the flood in some parts of the country and implored the federal government to act fast to arrest the disturbing situation.
Specifically, he appealed to President Muhammadu Buhari to save the lives and property of Nigerians submerged in the flooded states and cautioned against playing politics with the flood.
"As environmental rights activist, I am highly worried about the devastating floods in some parts of the country, especially in the Niger Delta region and I am using this medium to appeal to the President Buhari-led federal government to take urgent steps to address the situation to save the lives of our people in theflooded states and communities.
"The visits of the federal government delegation to the flooded states should not be politically motivated. We cannot afford to play politics with the lives of Nigerians and their property. Government must alleviate the suffering of those affected by the flood", the CEPEJ boss said.
 Mulade equally called on governors in the Niger Delta region to separate political issues from the flood that has submerged several communities particularly the rural areas in the region.
"At the moment, most people in the riverine and rural communities are in pains as a result of the flood and it is my appeal to our governors in the region to come to the plight of victims of the flood disaster", he pleaded.