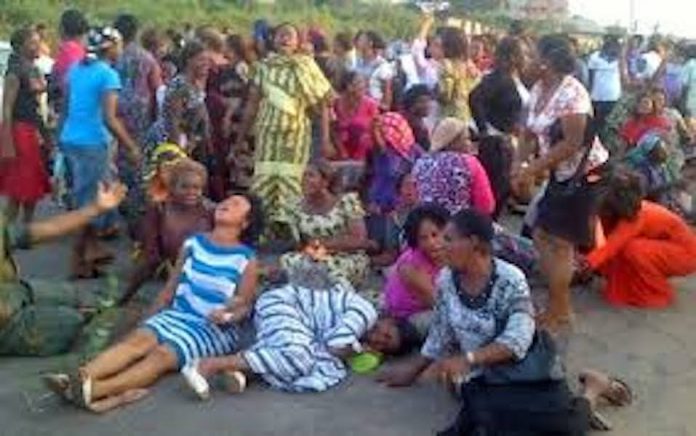 By Yinka Kolawole Osogbo
A member of the International Federation of Women Lawyers, Mrs Ayoola Olusegun, Monday revealed that about 60 reported cases of violence against women were recorded during last Saturday's governorship election.
Giving an interim analysis of violence against women in the election at a press conference in Osogbo, she said that the violence includes physical, sexual, psycological, threat and coercion.
She said the Federation recorded more violence in five local government areas in the state.
The local governement, she said included Atakumosa East, Ilesa East, Osogbo, Orolu and Odo Otin.
She then urged security agencies to provide effective response to violence against women in the rerun election notably in Orolu Local Government.
Mrs Olusegun further noted that women faced violence during the election as individuals rather than in groups.
She said with a range of two to three women per incidence, 82 per cent were female as against 18 per cent male.
She also noted that most violence during elections are perpetrated to deter women who turn out to vote.
Also speaking, the Executive Director, HFDI in Osogbo, Aremu Stephen, appreciated the people of the state during the poll.