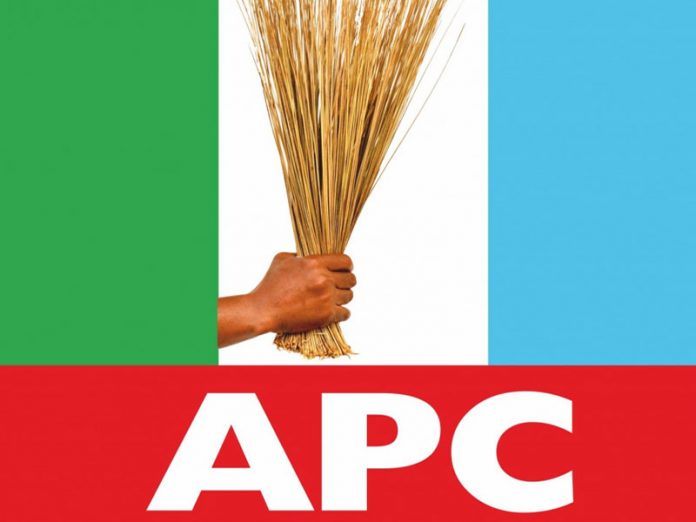 Olugbenga Akinbode
Lagos is one State in Nigeria whose ruling party has a firm grip on its leadership. Famous for past federal government's inability to win the State over to the ruling party at the time, Lagos become the fulcrum upon which APC spread through South West. Political gladiators would usually thread with care while challenging the ruling party in Lagos State. Just last month, the biggest opposition party, PDP, lost its State Chairman, Mr. Moshood Salvador, to APC.
But the stability that APC enjoys seems to be threatened by the intra-party divisions on who to field as the APC gubernatorial candidate at the 2019 general elections. These other political parties that seem to be cooling off under the table are now charging out like roaring lions to fight on a field they hitherto had little control over.
Now shouldn't have been the time for an APC intra-party discord as this is fuel for the opposition's action. NCP, ADC, PPN, ANRP and AA are all working assiduously to make a strong impact. PDP's past efforts, especially their 2015 close call, will most likely be super-amplified for 2019. And their new agenda will be simple, and that will be that APC is losing it so they need to take over.
But the way forward is very clear: APC should get their house in order and continue with their leadership streak. It will be better for the party to consolidate with Gov. Akinwunmi Ambode, take the development forward and build a more robust structure for delivering sustainable good to Lagos for years to come.
Lagos State has come to be loved for what it has become – the fifth largest economy in Africa and the most commercially-developed State in Nigeria. People who look more at the brighter side of things will quickly see the significantly progressive development that Lagos has witnessed since 1999. Pundits believe that Lagos is one of the most politically-stable States in Nigeria, reason being that the same party has been in leadership since the inception of this current republic.
Asiwaju Bola Ahmed Tinubu, the governor between 1999 and 2007 was said to have stabilized the political machinery of the party while also developing the model for the State's development. This model was believed to have been advanced by Babatunde Raji Fashola, who managed the affairs for the State as a governor between 2007 and 2015. With the significant accomplishments of Gov. Ambode, majority of Lagosians and indeed Nigerians, believe that Lagos is moving forward and fast unveiling into one of the most advanced destinations in Africa.
From AD, that ushered Tinubu in as governor, to ACN and APC, the same political structure has powered the State for the past 19 years. Once again, it's time to set the wheels into motion for a new dispensation in 2019. Until recently, it would have been a no brainer that Gov. Ambode will be reelected in 2019 for a second term, as majority of Lagosians did not see major obstacles that would challenge his reelection. But with Tinubu's purported interference and the sudden emergence of Babajide Sanwo-olu, a known protégé of Tinubu and Babafemi Hamzat, a strong gubernatorial contender in 2015, Gov. Ambode's unchallenged run is looking a bit diminished. This is not in APC's interest.
People sentiments in political dispensations are usually not homogenous. Differences will always manifest. But in Ambode's case, the truth is that he is loved at grassroots levels, at stakeholders' level, and in general reputational outlook. The manner of execution of infrastructural development has been seen to be of immense value to the people. There are many visible projects that are ongoing. And there are plans to implement a lot more developmental projects. The mega city status of Lagos is taking shape. Strong assurances of foreign direct investments are on the table. It would not have been a problem for APC to continue with the leadership legacy that they have built in the past two decades. To this effect, it is in APC's best interest to ride on the back of the solid stature and stability that they have built by fielding Ambode as the APC flagbearer in the upcoming elections for a second term of consolidation.
Akinbode is a Lagos-based political analyst and academic.