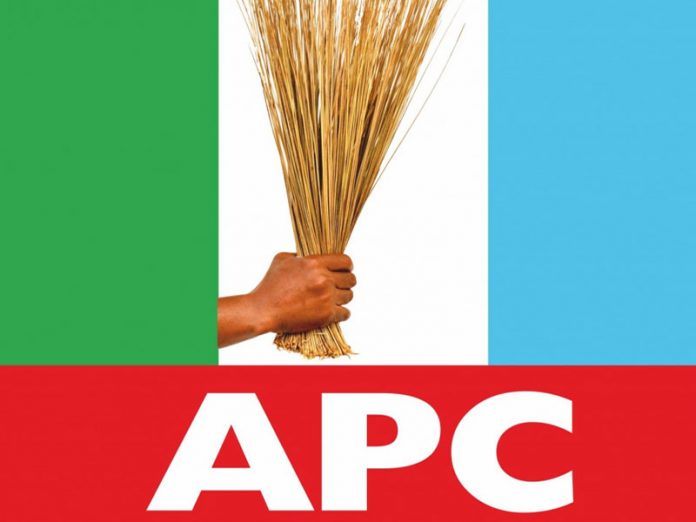 Femi Ogbonnikan In Abeokuta
In what appeared to be a departure from its earlier resolution, the All Progressives Congress (APC), Ogun State chapter, Thursday reversed itself from the previous consensus arrangement and has adopted indirect primaries as a mode of electing candidates into all elective offices, preparatory to the 2019 general elections.
The new position of the party is contrary to the earlier decision taken on September 5 which adopted consensus arrangement providing for a clause of where it fails, the APC will go for direct primaries.
In a fresh resolution passed at the State Executive Committee meeting of the party at Mitros Hall, Ibara G.R.A., Abeokuta, Ogun State, the Publicity Secretary of the party, Mr Wole Elegbede, said the meeting resolved that the APC in Ogun State shall "employ the consensus option in the first instance and where that fails, the indirect mode of primary" will be used to choose candidates for all elective positions in the 2019 general election.
According to him, the party took the decision "in view of the fact that a few days to the primary elections, the updated membership register of all members of the party in all wards across the state is yet to be made available by the national secretariat of our party, the non-availability of membership cards, the concern that a significant proportion of our dedicated members stand the sure risk of being disenfranchised, the infiltration of our party by members of the opposition, unscrupulous elements and strange bed fellows, illegal registration exercise of party members and the absence of other necessary parameters for the conduct of a free, fair and successful direct primary.
"These resolutions override the earlier resolution of the State Executive Committee passed on September 5, 2018", said Elegbede.
However, no fewer than 111 State Executive Council members who were present at the meeting unanimously adopted the review in a motion moved by APC Chairman, Sagamu Local Government Area, Mr. Segun Solarin and it was seconded by a former Ogun State House of Assembly Deputy Speaker, Hon Segun Gbeleyi.
In his remarks, the state chairman of the party, Chief Derin Adebiyi, said the decision to review the party's decision resulted from the spirit of fairness towards allowing peaceful atmosphere within the party.
Also, speaking shortly after the adoption, the Ogun State governor, Senator Ibikunle Amosun, thanked those in attendance for their efforts towards maintaining peace in the party.
The governor who was represented by the deputy governor, Mrs. Yetunde Onanuga, said "I thank you for resolving to go by indirect primaries since consensus has failed".