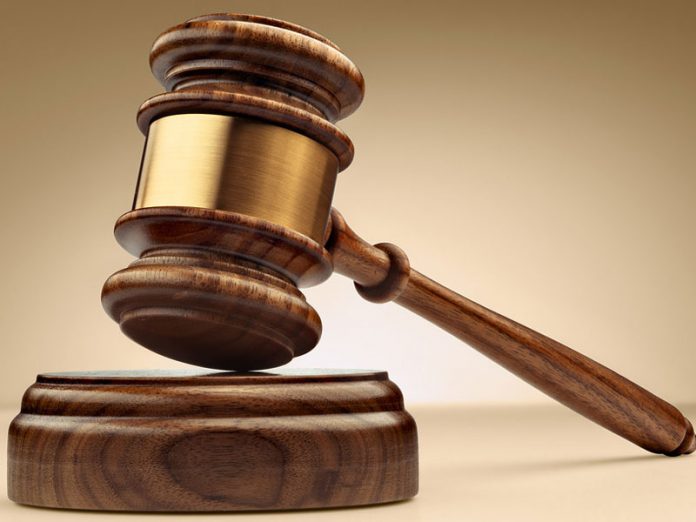 An Abuja Magistrate Court has struck out a suit against a Bayelsa State-based journalist, Jones Abiri.
Abiri, publisher of Weekly Source Newspaper, was arrested by Department of State Services (DSS) in 2016 and accused of being the leader of the joint revolutionary council of separatist group, Joint Niger Delta Liberation Force.
He was also accused of threatening oil companies and demanding money from them.
Abiri was arraigned in July following public outcry over his two-year detention. He was granted bail in August.
When the case came up yesterday, Samuel Ogala, counsel of Abiri, asked the court to transfer the case to Bayelsa State since the alleged crime did not take place in Abuja.
The magistrate, Chukwuemeka Nweke, acknowledged that Bayelsa State, where the alleged offence was committed, is indeed outside the territorial jurisdiction of the court.
"That the court has the duty to uphold doctrine of fair hearing, which guarantees that an accused is charged within the territorial jurisdiction," the magistrate held.
"That the first information report as presently presented is an abuse of process of this court.
"Section 112 (10) of Administrative Criminal Justice Act (ACJA) 2015 states that 'Where the evidence referred to in subsection (9) of this section has been taken or at any stage of the case, the magistrate is of the opinion that there is bound that the suspect has committed an offence triable under this part, which such magistrate court is competent to try and which, in the opinion of the magistrate could be adequately punished, the magistrate shall frame a charge stating the offence for which the suspect will either be tried by the court or direct that the suspect be tried in another magistrate court'.
"It is therefore deemed that the prosecution is not disputing the facts that all elements of the alleged offence occurred in Bayelsa State. This court lacks the jurisdiction to entertain this matter and I hereby strike out this case," the Magistrate added.