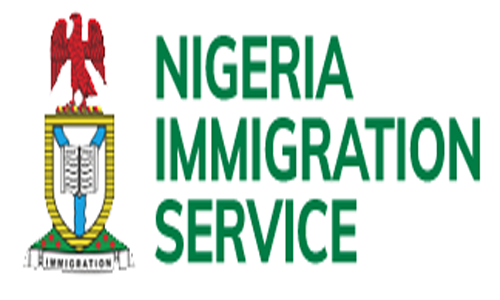 The federal government, through the Nigeria Immigration Service (NIS) and its private sector collaborator — Continental Transfert Technique (Contec Global) — have been applauded in Zurich, Switzerland, for fast tracking speedy and easy access to resident permit for foreign investors into Nigeria using the state-of-the-art-technology.
The improvement in resident permit acquisition is coming on the heels of the federal government's ongoing reform of ensuring a conducive business environment for foreigners wanting to do business in Nigeria.
Speaking during his presentation at the just concluded Nigeria Business and Investment Forum in Zurich, Switzerland organised by the Embassy of Nigeria in Switzerland and Nigerians in Diaspora Organization (NIDO) Switzerland, the Controller General of NIS, Mr. Babandede Muhammed, who was represented by Mr. Kunle Osisanya, assured investors of speedy access to visa and ease of entry into Nigeria as a result of the ongoing reform being implemented by the government.
Other government officials who made presentations included the Minister of Mines and Steel Development, Hon. Abubakar Bwari; the Nigerian Ambassador to Switzerland, Alhaji Baba Madugu; and a host of foreign participants including Swiss businessmen who were impressed with the robust technology deployment for easy business facilitation in the country.
The excitement became heightened during the inspection of Nigeria's pavilion when a citizen of the Democratic Republic of Congo (DRC), who proudly flaunted his Nigerian residence permit, in acknowledgement of how stress free it was obtaining visa from NIS headquarters in Abuja.
According to the organisers of the business summit, this is a further proof of the World Bank's report on ease of doing business which moved Nigeria 45 steps up to 145 in the ease of doing business index. Nigeria is targeting 100 position globally before 2020.
President Muhammadu Buhari had in 2017 established the Presidential Enabling Business Environment Council (PEBEC) with the mandate to remove bureaucratic and regulatory constraints to doing business in Nigeria, hinged on the complementary role of the private sector as engine room of economic growth.
Contec Global, was established in 1984 by Dr. Benoy Berry, an accomplished entrepreneur and philanthropist of international repute.
Berry pioneered card solutions technology in Nigeria, an initiative that would later give birth to the Combined Expatriate Resident Permit Card (CERPAC) and E-pass as currently being issued by NIS for expatriates working in Nigeria, replacing the paper handling procedure of the past.