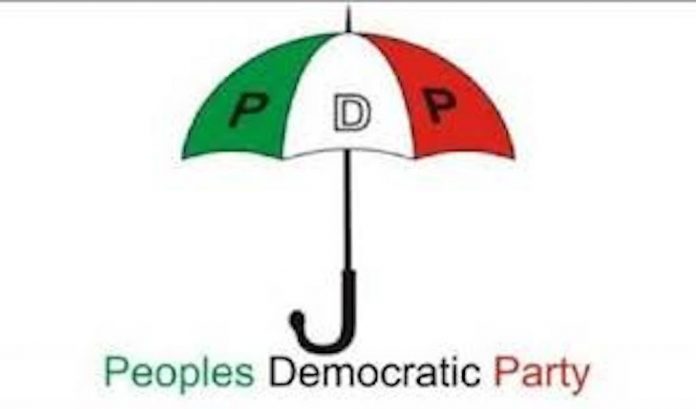 Adedayo Akinwale in Abuja
Election observer groups Saturday passed a vote of confidence on the Independent National Electoral Commission (INEC) while cautioning the Peoples Democratic Party (PDP) against overheating the polity ahead of 2019 general election.
The groups reacted to a statement credited to the PDP Governor's Forum passing a vote of no confidence vote on the INEC Chairman in a statement saturday.
The statement was signed by the Executive Director, Independent Service Delivery Monitoring Group (ISDMG), Dr. Chima Amadi; National Coordinator, Network on Police Reform in Nigeria (NOPRIN), Okechukwu Nwanguma and Chairman, Partners for Electoral Reforms, Ezenwa Nwagwu.
The statement described the comment of the PDP governors as an attempt to cause disaffection not only during the Osun State governorship election scheduled to hold on September 22, but also the 2019 general election.
The statement, also, said that commission under Prof. Mahmood Yakubu had shown in all the elections conducted to be transparent, assuring Nigerians of its readiness to continue to conduct credible, free and fair elections in 2019
It, therefore, cautioned the PDP governors "to desist from making careless and reckless statements capable of plunging the nation into unnecessary anxiety ahead of the 2019 general elections.
"This highly speculative statement rigmaroled by mentioning the 16 billion Paris refund to Osun state which has no bearing whatsoever with INEC as a body or the INEC Chairman.
"This is a direct transaction between states and the federal government of which most of the PDP governors have benefited from or about to receive.
One may ask, what particular role or roles has the INEC Chairman played that is to the detriment of the electoral process?
"This is speculative and is neither here nor there. This bland speculative statement should not be expected from any responsible leadership especially, a platform like the PDP Governors' Forum," the statement explained.
It noted that it was infantile "to accuse INEC of rigging elections in Osun, Ekiti and Rivers state. Since the Ekiti election is before the Tribunal, we shall make no comment about it.
"However, it is important to note that; The PDP won the majority of seats in the court-ordered re-run elections that was conducted in 34 constituencies in Rivers state. Was this rigged by INEC in favour of PDP? PDP won two bye-elections conducted by INEC in Osun state; apparently rigged by INEC in favour of PDP?
"The Ife Central and Osun West Senatorial District elections conducted in 2015 by the Professor Mahmood led INEC was hailed by Fayose as credible, how come he has suddenly forgotten this? PDP and Fayose rolled out the drums to celebrate the election of Senator Adeleke; and suddenly, Fayose has forgotten."