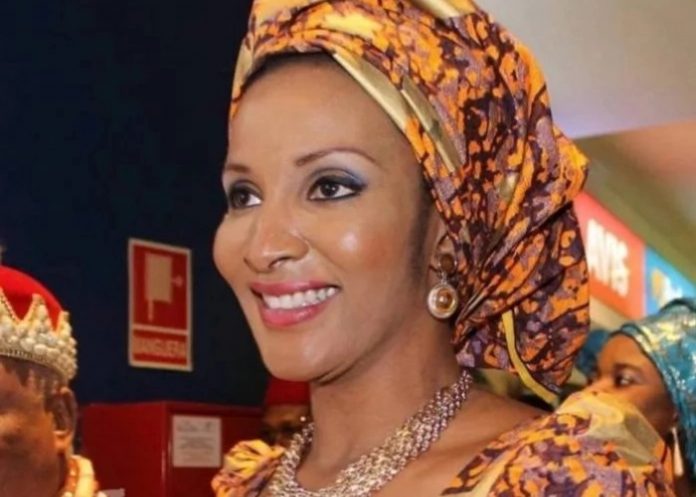 Since Bianca Ojukwu was removed as Ambassador to Spain by  President Mohammadu Buhari, she has been struggling to remain relevant.
The former beauty queen has found another passion: politics. She supported the new governor, Willy Obiano to victory in last year election in Anambra  State.
Consequently, she has taken the bull by the horns and thrown her cap into the ring for All Progressives Grand Alliance, APGA, seeking to represent Anambra South Senatorial District in the Senate.
However, the ex-beauty queen was unaware of the popular saying that "the saddest thing about betrayal is that it never comes from your enemies."
It was gathered that those throwing spanner  in her plans are her in-laws who should be supporting her to realise her dream. Those in the know confirmed to Spy Glass that despite pleas from some personalities in and around the eastern part of the nation, they have refused to give her their blessings.
This, it was also gathered, has been giving the 51-year ago headache. 
This is not the first time she would be facing a tempestuous period. She was once in the news when her in-laws took her up over some properties bequeathed to her by the late Ikemba.