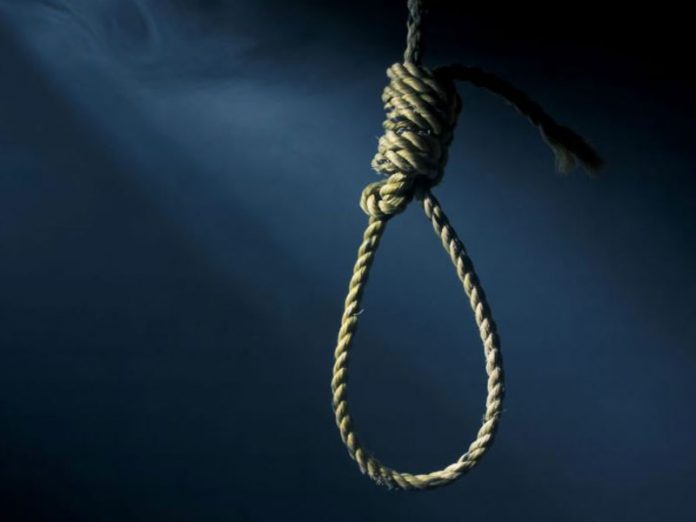 With about 800,000 people dying from suicide yearly, Chiemelie Ezeobi writes on the World Suicide Prevention Day, which brings to the fore the need to tackle depression
Last year alone, no fewer than 12 suicide cases and five foiled attempts were recorded in Lagos within six months. This year, although there are no well-known documented data of deaths caused by suicide, the anomaly is rising in intensity across the country, as statistics show that Nigeria has the 13th highest suicide mortality rate in Africa. Globally, this makes Nigeria the country with the world's 30th highest suicide rate.
Undoubtedly, suicide cases continue to pose a big problem to both the Nigerian government and international bodies. Despite the fact that the two major religions in the country – Christianity and Islam – abhor and preach against the act of ending one's own life, it continues to happen. Aside from religion, suicide is also a criminal offence under Nigerian laws. And even the traditions and cultures of most people in Nigeria are against it.
Yet, suicide is on the increase in the country, with frequent reports of people hanging themselves, jumping into the lagoon, taking poisonous substances to end their lives often out of depression.
World Suicide Prevention Day
The World Suicide Prevention Day being commemorated this September brings to the fore the alarming prevalence of suicide.
The World Health Organisation (WHO) states that 800,000 people die from suicide around the world every year. WHO also states that suicide is the second leading cause of death among 15-29-year olds.
According to the National Alliance on Mental Illness, 54 per cent of people who die from suicide had no known mental health condition, neither were diagnosed nor open about it.
The alliance also notes that other risk factors that cause suicide can stem from trauma or abuse, isolation, stress, access to firearms or substance abuse.
WHO Statistics
A breakdown of the statistics from WHO stating that 800,000 people die from suicide around the world every year, shows that one person die every 40 seconds and for every suicide, 20 plus others have attempted suicide. The body also states that 79 per cent of suicide victims live in low or middle-income countries, which means that 21 per cent live in high-income countries.
However, the figure for this year is a sharp decline from the 2012-2013 statistics. The 2012-2013 statistics from WHO shows that no fewer than a million people die annually from suicide, which represents a global mortality rate of 16 people per 100,000 or one death every 40 seconds. More disturbing also is the fact that there are an estimated 10 to 20 million attempted suicides every year.
WHO also reported that suicide was the second highest cause of death among young people between15 and 29 years in 2012. In 1990, it resulted in 712,000 deaths and rose to 842,000 in 2013 making it the 10th leading cause of death worldwide. WHO's 2012 statistics also show that out of Nigeria's population, 6.5per cent committed suicide out of which 10.3 per cent are male and 2.9 per cent are female.
Focus
The World Suicide Prevention Day provided an opportunity to shine the light on the menace of suicide and propose solutions. According to WHO, communities can play an important role in suicide prevention, support those who previously made an attempt to take their lives, comfort those who have lost someone to suicide, as well as help fight the stigma associated with suicide.
Support for Victims, an advocacy group, stated, "On this #WorldSuicidePreventionDay, remember that your mental health is just as important as your physical health – and crime can affect both. If you're struggling with the impact of a crime, we're here for you. Please don't suffer in silence #ItsOkayToTalk."
Medical Perspective
According to UK-based Dr. Chin Akano, a psychiatrist, it is usually better to seek help as soon as possible when one is depressed. The doctor said some of the common risk factors that lead to suicide include depression, severe anxiety, acute stress due to any reason, severe adjustment reaction, drug and alcohol abuse, side effect of certain prescribed medication – like certain anti- depressants – psychotic illnesses – for example, schizophrenia, other mental illness like mania and personality disorders – previous suicide attempt and family history of suicide, Cultural and religious beliefs and lack of supportive social cycle.
In a lengthy post shared online by the doctor at the height of last year's suicidal trend, Akano picked depression as one of the most common causes of suicide, adding that the symptoms can be identified when one feels low most of the time for at least two weeks or when one experiences lack of pleasure in doing things, especially things that the person used to enjoy and, again, this has to be most of the time for up to two weeks ( known as anhedonia).
He listed other symptoms as when one gets tired so easily, poor sleep or sleeping too much, poor appetite or over eating, poor sex drive/libido, erectile dysfunction, lack of concentration that makes doing common things a chore, poor self-hygiene, poor or reduced motivation, feeling that you have let yourself, family or friends down, feeling that life is no longer worth living that you may feel like hurting or killing yourself and you may also start hearing voices telling you that you are useless, dirty, failure or even telling you to harm or kill yourself.
He said, "If you or a loved one have a few of these symptoms, they are likely to be suffering from depression and must seek help urgently. There are available ways to help them. These may be in form of counseling and other forms of psychotherapy including cognitive- behavioural therapy CBT. This may be the only treatment they require especially in reactive depression where the stressful event is known.
"They could need medications known as antidepressants. Most of them especially the newer ones SSRI and SNRI work if taken regularly at approximately same time for several months. It may take a couple of weeks before the benefits are noticeable. I can assure you that they do work. You may also require both psychotherapy and anti-depressants
"If you are hearing voices or displaying some psychotic tendencies, anti-psychotics like Seroquel, Olanzapine may be added. In very severe cases of depression or in psychotic depression like above where immediate response is required, you may receive shock treatment known as electro-convulsive therapy ECT. This is hardly administered these days but it works. Personally when I was a senior trainee in psychiatry In the UK I administered that treatment on several hopeless cases and I saw them transform overnight."
Hotline for Suicide Cases
Since the incidence of suicide is now on the rise, some concerned Nigerians have created two hotlines to attend to suicidal persons (08062106493and 08092106493). Many have commended this gesture.
But the groundswell of opinion among experts is that the community and government need to do a lot more to reduce the prevalence of suicide.