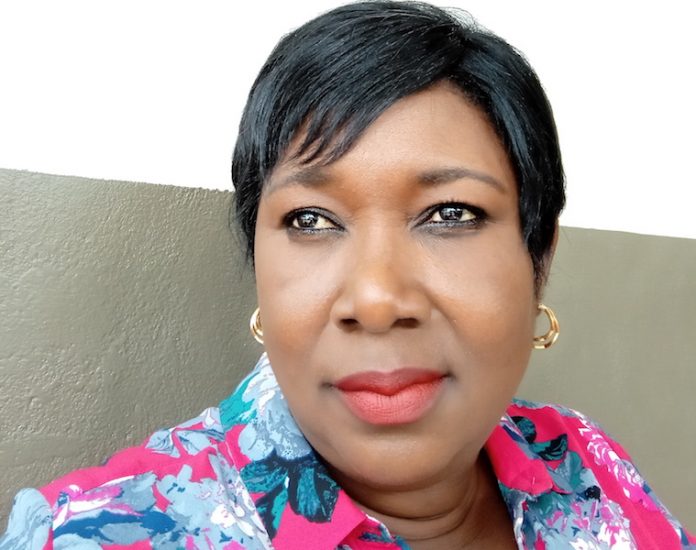 BeyondtheBeat  CHIKA AMANZE-NWACHUKU Tel: 08033294157, 08057161321 Email: chika.amanzenwachukwu@thisdaylive.com
It is no longer news that the key to winning elections the world over is to make tall promises. Politicians promise to cure virtually all the ills of the society during their electioneering campaigns- abolish corruption, bring about vast improvements in the economy, boost electricity, revamp education sector, address infrastructure and employment problems but oftentimes renege in their promises.
Nigerian politicians are also guilty of this. They make lofty campaign promises but fail to ensure that such promises are redeemed.
President Muhammadu Buhari had exploited the sentiments of Nigerians who were taken in by his tall promises during the 2015 presidential election and had voted for him. His campaign, which ran on a 'CHANGE' mantra promised a clear list of things to get done over his four year tenure. Buhari had vowed to make Nigeria corruption-free, solve the long-running electricity problems, create employment opportunities, reform the oil and gas sector, address the huge infrastructure gap, boost the economy etc, but he has failed to redeem his campaign promises.
Amid criticisms from all quarters that the Buhari-led government has failed Nigerians woefully, the President has pronounced himself happy with the achievement recorded by his administration. Also, loads of his administration officials often give the impression that Buhari has made giant strides in his more than three years in office.
The truth is that the gap between Buhari's lofty promises and actual policies that will deliver on these promises is large and growing and this is gradually weakening the institution of the presidency itself.
Buhari's government, which came into power in May, 2015 has been disastrous parade of broken promises to Nigerians. Instances abound in which his lofty proclamations and promises have not been matched by his actions. A number of such broken campaign promises are captured here:
Oil Sector Reform
On assumption of office in May, 2015,
President Buhari had vowed that his administration would undertake far-reaching reforms to ensure accountability and transparency in Nigeria's oil and gas industry.
He had promised to expedite the passage of the much-delayed Petroleum Industry Bill (PIB) to shore up oil production and boost national income from oil sales. This commitment had been reiterated in the federal government's short and medium-term priorities to grow Nigeria's oil & gas industry 2015–2019, meaning that the bill ought to have been passed in the first quarter of 2017.
The Senate had to split the PIB, which has been in the works for about 12 years into four parts for expeditious consideration and passage.
The Petroleum Industry Governance Bill (PIGB) is first in a series of the proposed bills that constitute the legal framework for the petroleum sector reform of the federal government.
The three other bills that are currently undergoing various legislative processes at the National Assembly are the Petroleum Industry Administrative Bill (PIAB), the Petroleum Industry Fiscal Bill (PIFB) and the Petroleum Host Community Bill (PHCB).
Activities in the oil and gas sector had been at very low ebb owing to the delay in the PIB passage. So, Nigerians had hoped that assenting to the bill would substantially address the uncertainties that had resulted in loss of revenues, absence of investment and monumental corruption in the industry.
But the president has reneged on this promise as he recently withheld his assent to the PIGB, months after it was transmitted to him by the Senate, citing certain provisions he was not comfortable with.
President Buhari's refusal to sign the bill into law has continued to attract criticisms from different quarters, with many positing that his action was capable of bringing his administration "to its knees" since oil is still the mainstay of the economy.
Buhari had also vowed to revamp Nigeria's four refineries to optimum capacity in order to scale down the rate of importation of refined petroleum products. But to this day, the refineries are still comatose and Nigeria still imports almost all her petroleum products from other countries, with attendant huge costs.
In June, NNPC's Chief Operating Officer (COO), Upstream, Alhaji Bello Rabiu had disclosed that Nigeria "is the only member country in the Organisation of Petroleum Exporting Countries (OPEC) that still imports petrol". He described as shameful, a situation where Nigeria, Africa's top oil producer, depends on petrol imports to meet daily needs.
Rabiu said that Nigeria imports as much as one million tonnes of PMS every month, ranking it the largest importer of PMS in the world.
President Buhari had also promised to modernise the corrupt-ridden Nigerian National Petroleum Corporation (NNPC) and make it 'the national energy champion'. But for the removal of Dr. Ibe Kachikwu (now Minister of State for Petroleum) and his replacement with Buhari's man, Maikanti Baru, no meaningful achievement had taken place in the corporation since Buhari came into power. The only thing Baru knows how to do best is to set unrealistic sundry targets.
Besides, Buhari had pledged to make the oil industry and Nigeria one of the world's leading/cutting edge centres for clean oil and gas technology; to fully develop the oil sector's capacity to absorb more Nigerian new graduates in the labour market; enforce the master plan for oil companies to end gas flaring and put an end to air pollution and damages the communities and people's health. Nigerians are witnesses that these ambitious promises have not been fulfilled till date.
It is also worthy of note that the Buhari-led government failed to conduct oil licensing round to raise revenue for the country and grow oil production and reserve.
Also, marginal oil field bid rounds was delayed because Buhari, being the substantive petroleum minister, needed to give approval for the exercise before it could take place.
The uncertainties in the oil and gas industry owing to the delay in the passage of the PIB and the lack of incentives from the federal government, led to the unprecedented drop in investment in oil and gas projects in recent years. Also, no new oil finds have been recorded since Buhari assumed office, reflecting a slowdown in exploration activities by oil firms. Consequently, Nigeria's oil reserves have continued to decline.
Crude Oil Theft
Crude oil theft in Nigeria has continued unabated since Buhari came into power. It was gathered that
hundreds of thousands of barrels of Nigeria's crude are stolen on a daily basis.
A recent report on crude oil theft in Nigeria, released by the Nigeria Natural Resource Charter (NNRC), put the average loss between 2016 and 2017 at approximately N3.8 trillion, an indication that the situation has gone from bad to worse.
The United Kingdom-funded non-governmental organisation (NGO) said the estimated financial value of what Nigeria lost through crude oil theft, sabotage and pipeline vandalism in the region, during the period, was higher than the N189.4 billion being the combined allocations to the health and education sectors in the 2018 federal budget.
NNRC, which provides policy options to guide government and societies in their use of natural resources to ensure maximum and sustainable returns for citizens, noted that the amount translates to a mere 8.4 per cent of the estimated value of losses from oil theft in 2016 and 2017 alone.
Perennial Low Electricity Supply
The Nigeria's electricity industry is still bedevilled by a plethora of challenges, which have hampered regular power supply to homes and businesses.
Amidst the low levels of electricity supply, electricity distribution companies have continued to issue outrageously high levels of estimated electricity bills to customers, while Babatunde Fashola, who supervises the power sector and investors are busy passing buck.
Even with generation dropping below 4,000MW despite the rains, Fashola claims that the Buhari administration has made tremendous progress in electricity generation and distribution.
The low electricity supply in the country even got worse in the first quarter of 2018 as cumulative power supply reduced to 114,556 MW in the first quarter of 2018, as against 144,054.92MW recorded in the last quarter of 2017. Data from the power generation fact sheet of the Presidential Task Force on power showed that a whopping N37.88 billion was also lost in the first quarter of 2018, as against N38.94 billion recorded in the last quarter of 2017, while gas constraints stood at N55.66 billion as against N32.51 billion within the period under review respectively. Checks also revealed that many startups have gone into extinction in the last three years due to power shortages.
Infrastructural Deficit
Aside the power shortages, housing problems, lack of proper water and sanitation infrastructure etc are making Nigerian states unlivable. Inefficiencies in transport logistics such as roads, ports and rail transport have remained major hindrances to Nigeria's economic development.
In fact, the deplorable state of Nigerian roads can best be described as national shame. The bridges are crumbling, the health and education sectors are poorly funded; public schools are not getting the needed maintenance funding. All of these are eliciting concerns that huge funds allocated to these sectors in the annual budgets were diverted into private pockets despite Buhari's promise to make Nigeria corrupt-free.
Porous Borders
The inability of one of Buhari's right-hand man, Hameed Ali, the Comptroller-General of Nigeria Customs Service (NCS), to effectively man the borders, has resulted in the influx of small arms and light weapons into Nigeria from other countries.
Owing to heightened corruption and institutional laxity, Nigeria has now become the dumping ground for illicit weapons and substandard goods.
Transnational crimes – drug trafficking, money laundering, arms and human trafficking, all of which are combining with several other factors to undermine the nation's security, are the fallout of a weak government.