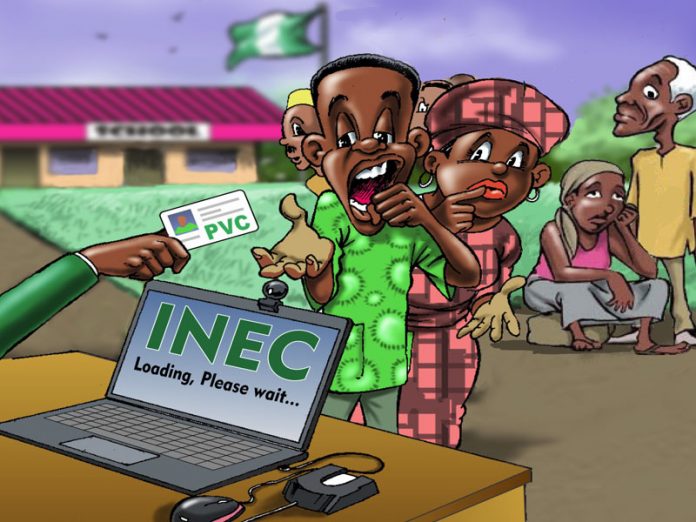 Hammed Shittu in Ilorin
The Kwara State chapter of the Peoples Democratic Party (PDP) yesterday raised the alarm over an alleged house-to-house collection of Permanent Voters Card (PVCs) by some workers of a privately-owned radio station in the state.
The radio station, it was learnt, is owned by a governorship aspirant of one of the opposition parties in the state.
But in its swift reaction to the allegation yesterday, the proprietor of the radio station, Sobi FM and governorship aspirant of All Progressives Congress (APC) in the state,  Mallam Lukman Mustapha described the allegation as unfounded.
He however, said the PDP should provide evidence on the alleged collection of PVCs by the workers of his radio station.
However, in a statement issued by the State Publicity Secretary of PDP, Mr. Tunde Ashaolu, the party alleged that staff of the said radio station have been moving round houses in Ilorin, luring people to release their PVCs in exchange for loans.
The party said this move was aimed at using the collected PVCs to manipulate the outcome of the 2019 general elections in the State.
According to the statement, "as a party, we call on the Independent National Electoral Commission (INEC), the general public, security agencies, and relevant stakeholders to be aware and stand up against this dubious act orchestrated by opposition elements as it is capable of truncating our democracy."
The PDP also urged all the residents of the State to resist every attempt by political opportunists and their agents to lure them into releasing their PVCs for pecuniary gains.
It also charged them to see their PVC as a tool to elect representatives of their choice, and should, therefore, not release it to anybody or group.
The party also warned politicians to stop alleged criminal and unauthorised collection of PVCs from the people, stressing that voters have the inalienable right to vote for candidates of their choice.