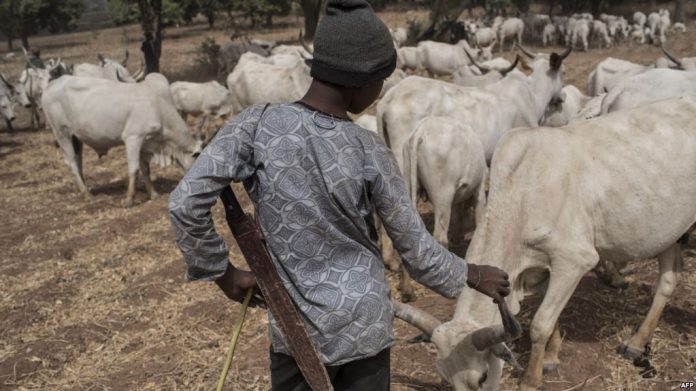 The Kaduna State Commissioner of Police, Ahmad Abdurahaman, yesterday confirmed that 52 cows were crushed to death by a Kaduna-Abuja bound train.
Addressing a press conference in Kaduna, Abdurahaman said the incidence happened in Kasarami in Kagarko Local Government Area of the state.
According to him, the command received a distress call of the accident and he personally led principal staff of the command to the spot.
 "When we got to the spot we found out that contrary to earlier calls of insurgents attack, what actually happened was an accident involving cows. The Fulani Herdsmen who passed the night at Kasarami asked if they could cross over with their cattle and were misinformed that there was no rail services yesterday.
"It was when they were half way that a fast moving train from Rigasa station on the way to Abuja approached.
"The train was on a high speed and in the process crushed to death 52 cattle while 27 that were still alive were ordered to be slaughtered and sold out to reduce the loss on the herdsmen.
 "I want to assure the good people of Kaduna State that what happened was an accident and no life was lost only the cattle." he said.
The police commissioner explained that the Fulani herdsmen were on their way back to Katsina State when the unfortunate incident happened.
"I had a meeting with their leaders and the farmers in the area in other to check future occurrence. I call on the people of Kaduna State to go about with their lawful activities as the command is doing everything to ensure that lives and properties are protected in the state," he said.