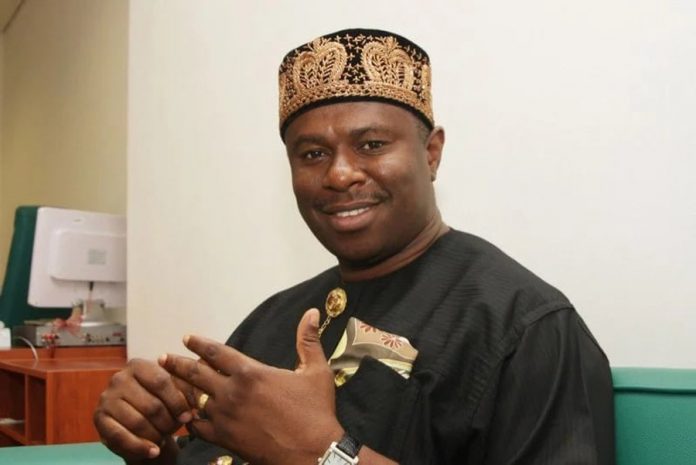 ''The more you trust, the greater the betrayal. The more you love, the greater the harm."
Today, this saying is gradually sinking into the heart of the Director-General of Nigerian Maritime Administration and Safety Agency, NIMASA, Peterside Dakuku. How? If anyone had told him that his trusted political  godfather, Rotimi Ameachi, would  dump and discard him like a wet rag, he would have waved it away like a bad joke.
But this seems to be the reality, considering the unfolding develoment in the River State's  All Progressives Congress, APC.
Just as he was reportedly making clandestine moves to contest for the number one position in the state after going back to the drawing board to restrategise  for 2019, his political godfather and Minister for Transport, hit his political plans with a big hammer, by endorsing oil mogul, Tonye Cole.
This has, therefore, sent shivers down his spine. Dakuku has been badly shaken by the unexpected endorsement.  We gathered that he is making frantic efforts to rescue his political career from total oblivion.
The Amaopusenibo of Opobo, who was beaten by the current governor, Nyesom Wike  of People's Democratic Party, PDP in 2015 election, was a member of the House of Representatives . His loyalty to Amaechi earned him the coveted position as Director General of NIMASA.