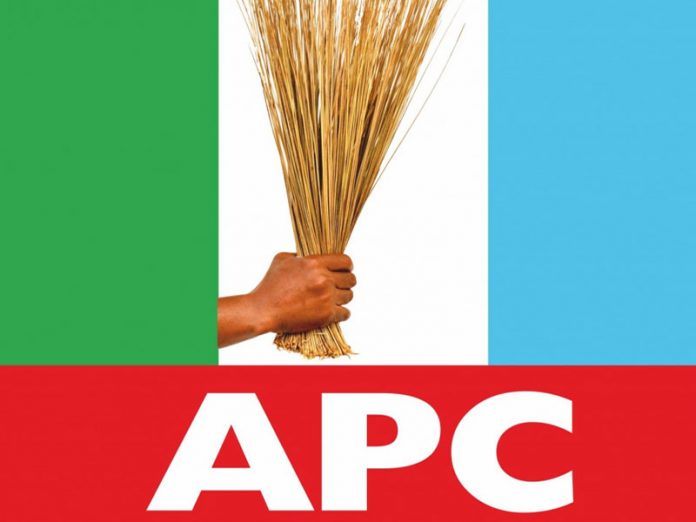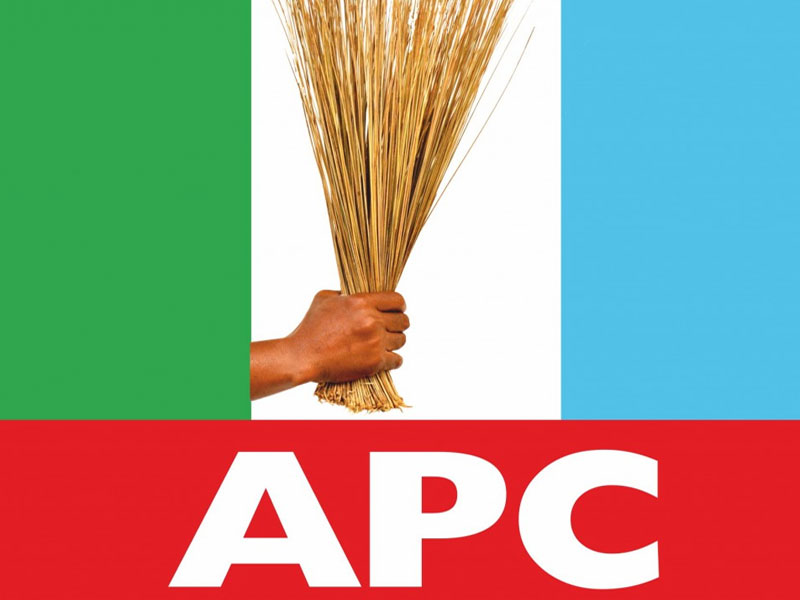 Onyebuchi Ezigbo in Abuja
The All Progressives Congress (APC) has asked the Senate President Bukola Saraki to prove to Nigerians his readiness to run for the Presidency by pointing to his past achievements as governor of Kwara State.
In a statement issued by the acting National Publicity Secretary, Yekini Nabene, the ruling party said while its welcomes Saraki to the race as it is his right to do so as a Nigerian citizen, "there are however many issues that border on his integrity, antecedents, competence and capability to preside over the affairs of the country".
It said the party was not unaware of reports that Saraki's presidential declaration was his tactics to deflect attention from the deluge of issues he deals with particularly ahead of the 2019 general elections, especially the pressure to reconvene the National Assembly.
It also said that Saraki needed to contend with the fast shifting political order in Kwara State, among others.
On Saraki's antecedents, the party said it will align itself with the popular axiom: "By their fruits, we shall know them".
It said: "By virtue of Saraki's antecedents, he is an abysmal failure and is totally incompetent to offer himself as a candidate for leadership of Nigeria.
"Saraki was a two-term Governor of Kwara State and Senate President in the last three years. What were his performance records in these two assignments?
"As Kwara State Governor, was his Shonga Agricultural Programme not a white elephant project in which hundreds of millions of State funds were sunk into? The infrastructure, particularly road network in Kwara State in which the present administration remains under his tight grip and political machinations long after leaving office, remains deplorable while state resources is mismanaged through corrupt enrichment."
APC said that a presidential aspirant who promises to create jobs and turn around the economy at the national level, must have done so in a state he served as governor for eight years.
It challenged Saraki to give the nation his scorecard as former governor of Kwara State.
"As Senate President, how Saraki used the position to superintend over budget padding, sabotage of the executive by frustrating confirmation of presidential nominees, stalling legislative approvals for election budgets and his recent shadow boxing on the Electoral Act, among other treacherous actions against the APC (which he was then a member) in pursuit of his selfish political interests has been well reported.
"Was Saraki's Senate Presidency not a journey of shame and disgrace? Moving from one Court or Tribunal to another over charges of forgery of Senate Rules, false declaration of assets, and being linked with armed robbers who brutally killed and maimed innocent residents in Offa recently."
On the claim that he has the backing of Nigerian youths to contest the presidency, APC said it was not aware of any meeting of Nigerian youths held during which they decided that.
According to the party, "it is public knowledge that the #NotTooYoungToRun group berated Saraki for selfishly using their forum to make his presidential declaration. We are not surprised by Saraki's selfish actions as it has come to define his politics and persona.
"Saraki says he will offer leadership driven by empathy. Coming from an incredibly selfish and self-opinionated politician this is indeed an irony. Saraki's presidential aspiration is a huge joke and should not be taken seriously. He has repeatedly displayed his character as extremely selfish, deceitful, untrustworthy and unreliable.
"His only goal is to get to the top, stay at the top, ruin or wreck whatever he finds there or in the event of failure, collapse the system or process," said APC.
Sent from Yahoo Mail on Android