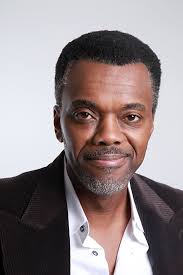 Nollywood heavyweights like Jide Kosoko, Patience Ozokwor, Ayo Adesanya, Femi Jacobs, and others are currently on set for Wale Ojo's movie.
Titled 'Don't Get Mad, Get Even', the movie will mark the directorial debut for the Nollywood actor.
The plot revolves round two brothers Jaiye and Juwon Kuti whose contradicting lifestyles provide the comedic spice for the movie. Jaiye, the elder brother is an uptight, religious and cautious man, while Juwon is a very adventurous and an incorrigible Casanova, who believes he is God´s special gift to all women. Sharing special bond, their relationship is put to test when they chose different career paths.
While Juwon dropped out of school to pursue a music career, Jaiye, went on to become a university professor. Angry at his brother's decision to pursue music, Jaiye severed all ties with Juwon, calling him a disappointment.
Jaiye would later be forced to eat the humble pie as the tough economic situations took its toll on his lifestyle. He had to move into the house of his younger brother, who has turned out a very successful music producer.
According to the Executive Producer, Mr. Raphael Dedenuola, "The movie is an intriguing romantic comedy that is extremely hilarious and entertaining and will surely cheer you up even in difficult or stressful situations."
Other actors featured in the move include Nancy Isieme, Deyemi Okanlanwon, Kenneth Okolie, Toyin Abrahams, Jumoke George and Afeez Oyetoro.