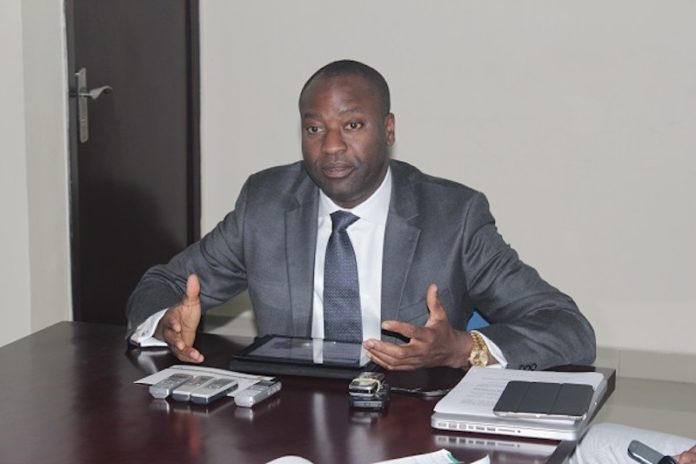 Maracana Stadium, Ajegunle in Ajeromi Ifelodun Local Council area of Lagos State for years has always been grass-less and a slum surrounded by shanties, with miscreants holding sway. But today, the spot parades 19 pitches, with table tennis, martial arts, relaxation centres- courtesy of Yemi Idowu, a man with a unshaken passion for grassroots sports
Last week Saturday the facilities the newly-built Maracana Stadium was put to test with the South West U-13 football championships and the turnout was unprecedented.
With eight medium and 10 mini-Astroturf football pitches completed, while work is ongoing on the international standard football pitch which will be commissioned later in the year.
The football pitches accommodate seven-a-side football matches being the first time Lagos would have 19 football pitches side by side at the same location.
"I'm very happy and fulfilled today. We were aiming for a capacity of 128 teams and maximum of 3000 kids but we ended up having over 4000. So, in one location that is phenomenal and everybody is very happy," an elated Idowu told THISDAY.
"We are supporting education, health and sports but what we are doing now is that we are dealing with institutions and not individuals. We are going on capacity building and we don't start from the scratch as we are working with the Lagos State Football Association, LAFA, we work with the local government, we are working with the state government because the structure is there, the capacity is there. So, when we put in money, this is the kind of outcome," he noted.
The owner of Nat Babes FC however said he was not trying to do it alone, adding that the Lagos State Governor gave his approval which fast tracked the whole process.
"The Lagos FA gave us the technical support throughout and of course the local government as well. The money of course we invested and we got the maximum output out of that money because if it had gone another way, we would have spent three times or four times more than we spent here. I think in terms of value for money, in terms of capacity and, we've really done well here.
"When we came and they put on the solar power, a lot of us were here and we were very happy. When we came and test the power, electricity, water and all, it was unbelievable for all of us," he noted.
Idowu would however not disclose how much the project had gulped.
"I'm not able to say how much it has cost to have this at the moment. We are spending significant amount of money every year for various projects. We will have four of this facility coming up for Lagos.
"If you look at the progress, we want football to start from the primary schools and once we can get them involved at that level with intensity football and all the technicalities, once you play competitively for five years by starting from these mini pitch to medium pitch and you go to the main pitch, it become easy to develop the players and you will have the track record because we have from the state education, we have the record from the schools, then we have the records from the academies and the FA. Now, if you are playing competitively, we will have the records too. By the time you play for five years and you get to that elite level, we will have your records Once we are able to get more people playing, you know at the end of the day that you will a better output," an optimistic Idowu said.
Expressing how he was able to go about the project for two and a half years without any noise or attracting attention, he said:
"We've achieved this with the support of everybody. Like I said, we had direct support from the Lagos State Government and they didn't make it officious. It was personal support. The same thing for the local government, personal support, the same thing for the FA and that's why so many people did not see it. No memo going up and down as we started quietly and growing, even the test run that's being done was practical, not audio grammar and posters, we are all here to see it and everyone is here still watching and the kid are still playing."