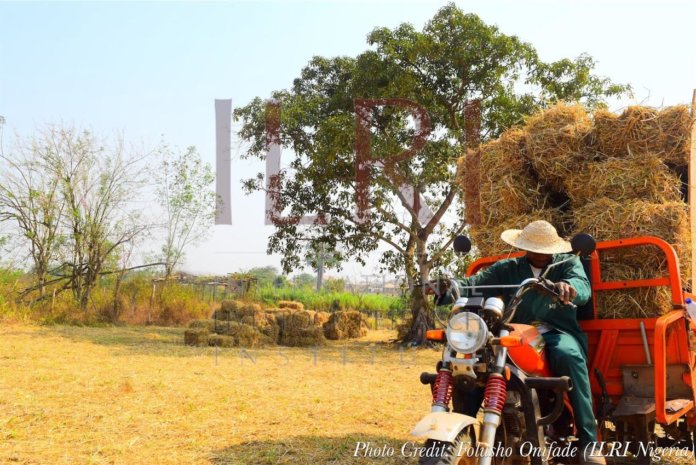 *set to train farmers on hay production
The International Livestock Research Institute (ILRI), a global research centre saddled with the responsibility of improving food and nutrition safety through increased production and access to quality animal-source foods and managing the adaptation of livestock systems to climate change, has successfully tested, perfected and proven that the production of quality and nutritious hay is possible in South West Nigeria which can be preserved all year round to cater for livestock needs and reduce migration of livestock in search of food which has been linked to security threats in Nigeria and some part of West Africa.
According to Dr. Tunde Adegoke Amole, ILRI country representative and lead scientist in Nigeria, the rise in demand for housing, food and other infrastructure as a result of increase in population has created competition for land and other natural resources, resulting in violent acts.
He added that, although government has tried different methods to solving the problem, there are scientific ways of resolving it through agricultural research and innovative solutions developed by ILRI such as the High Quality Cassava Peel (HQCP) production as an alternative for maize in animal feed to lowers costs in poultry and free up valuable grain for human consumption in addition to quality hay production from improved forage species to cater for ruminant animals during dry season.
He further explained that what ILRI is presently doing is to see how the farmers in southwest can scientifically leverage on the abundance of feed resources available for the production of baled hay during the early dry season (October/November) and store for use during late dry season.
"We can produce quality baled hay during thelate wet/early dry seasons and preserve themfor the prolonged dry season when feed may not be available to livestock thereby limiting the uncontrolled movement of livestock around the country as the production of ruminant livestock increases."
He further explained that baled hay production is a viable and highly profitable value chain that can be domesticated given the right training according to global best practices.
Dr. Amole revealed that the institute is currently planning to train farmers in pasture establishment and hay production.
Adekeye Adebayo, a Researcher at ILRI Nigeria while speaking with reporters said, ILRI has simplified the baled-hay production equipment to make them accessible and affordable to farmers.
He intimated that 1 hectare of Brachiaria grass land can produce about 6-tonnes of baled hay weighing 11kg per bail depending on the expertise and management ability of the farmer.
Adekeye revealed that well preserved hay has the capacity to maintain all available nutrients over the period of storage up to the time of consumption providing required nutrients to the animals.
According to him, hay production will not only reduce livestock migration but also provide viable, profitable business opportunity for Nigerians through its value chain.