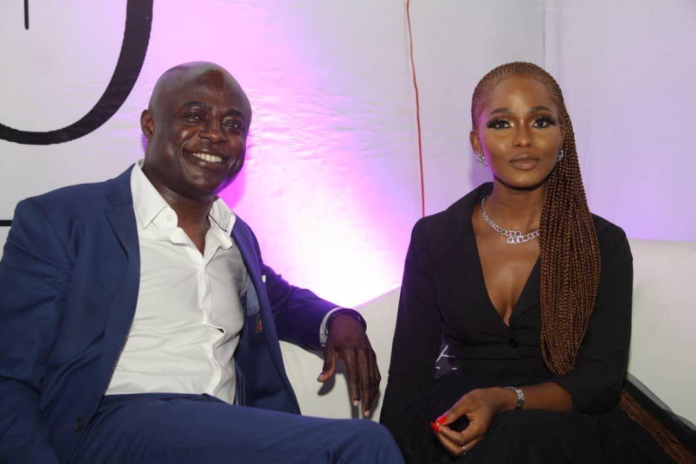 At the maiden edition of its talent hunt competition in 2021, five winners emerged in the areas of acting, modeling, singing, and dancing. One of the winners, Aduni teamed up with top Nigerian singer, Ric Hassani on her debut single/video under the management of AYKO, a talent and modelling agency born of a shared passion of its co-founders, Ayoola Bakare and Koya Onagoruwa. With a simple vision to discover and nurture raw African talents and showcase them to the world, AYKO, has within a short space of time since emergence, registered its presence in the creative industry while deepening Nigeria's entertainment ecosystem. In this chat with Ferdinand Ekechukwu, Ayoola and Koya talk about their formation, opportunities and plans beyond just identifying and managing these talents… Excerpt
There are other talent management agencies. What makes AYKO different?
What makes us different is that we set out to ensure that emphasis was placed on up skilling and supporting the talents and models to the very highest standards, giving them every opportunity to proudly represent the best of the industry, on the world stage. Also, applications to enter our competitions are FREE, we don't charge
After having discovered these talents do they get signed for a particular number of years?
The duration of contracts between AYKO and the talents range from between one and three years.
How much of exposure do they get and through what avenues?
AYKO has been blessed by the amount of creative and entertainment industry friends that we have picked up along the way. Through these friends and partners, we are able to expose our talents to opportunities that will help them further their careers. AYKO see the success of its talents as success for the organization.
How did this partnership between Ayoola and Koya come about?
Ayoola and Koya have been family friends for so many years and had always had this idea to do something that would support the youth and upcoming talents in Nigeria. The idea finally came together about two years ago and they have been working hard to establish what we have today.
We are aware Ayoola is a top model in the UK; tell us about your journey in the modelling industry in UK?
My journey in the modeling industry has been exciting as I am mainly a beauty and commercial model in the UK. I remember coming out of Oxford Circus Train Station where I got stopped by an agency scout, a Polaroid picture was taken and I was asked to sign to their agency which I ignored at the time. Then a few months later, I was in Camden Market when a photographer approached me, pleaded to take some of my pictures, which he later uploaded online. This led to my 1st professional Job, which was also my 1st cover page for Black Beauty Magazine and here we are now.
Was Koya also into modeling in UK?
Sadly not, but he is often mistaken as one!
What prompted your decision to relocate to Nigeria and startup AYKO Agency?
This is quite simple……there are so many talented young people in Nigeria who could easily grace the creative and entertainment industry; what they lack is opportunities. AYKO was started to focus on creating such opportunities for young and upcoming talents.
How has the business aspect of the agency been?
It has been both wonderful and challenging. Setting up the Agency has been a life's ambition of the Co-founders but like anything in life, hard work pays off. It has been, and continues to be, a life-changing experience
Is Nigeria really encouraging for your idea?
Absolutely, we will do it again in a heartbeat!
What's the future plan for AYKO beyond just identifying and managing these talents?
AYKO's strategy beyond identifying and management talents is two-fold: (i) focus on the sustainability and staying-power of the talent, so that they can have a long and rewarding career, and (ii) establish AYKO in as many African countries as possible, whilst also exploring European and American opportunities.