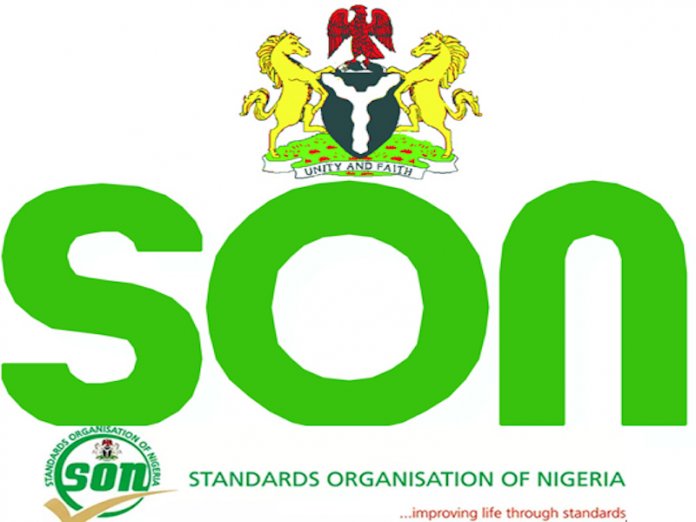 Gilbert Ekugbe
The Standards Organisation of Nigeria (SON) and stakeholders in the cocoa sector have unveiled new standards that would boost sustainable production of cocoa in Nigeria.
The Director General of SON, Mr. Farouk Salim, noted during a technical committee meeting on the review of the National Industrial Standards (NIS) 990:2017 for cocoa standards that the review would enshrining minimum requirements in the national standards for sustainable cocoa production in line with international best practices and to enhance global competitiveness.
Salim, who was represented by the Group Head Food Technology, SON, Mrs Omolara Okunlola, explained that the importance of cocoa in the global economy necessitated the International Organisation for Standardisation (ISO), and African Regional Organisation for Standardisation (ARSO), which SON is a member, to collaborate with representatives from cocoa-producing and consuming countries to develop a new series of standards that would address longstanding issues in the industry.
The SON helmsman stated that the technical committee meeting would harness the knowledge on cocoa production in Nigeria and the international experience captured in the ISO's standards through participation in regional and global standardisation activities to boost the nation's economy.
He revealed that the cocoa standard remained pertinent for the industry as it is expected to improve the quality of local cocoa production, and its acceptance in the global market, so that it would serve as an alternative source of foreign revenue to oil and gas in fulfillment of the federal government's economic diversification agenda.
Salim, therefore, called on committee to consider the adoption of the ISO 34101 standards on cocoa, which aimed at encouraging the professionalisation of cocoa farming.
The director general said that the standards would cover the organisational, economic, social and environmental aspects of cocoa farming, strict requirements for traceability and offer greater clarity about the sustainability of the cocoa that is used.
The new Chairperson of the Technical Committee, Mrs. C. O. Jayeola, in her remarks noted that Nigeria must not be left behind when it comes to the standardisation of cocoa.
Jayeola said: "It is time to improve on the quality and traceability of this product as this will ensure better codes of practice and better quality products."
In attendance at the meeting were representatives from the Cocoa Research Institute of Nigeria, the National Agency for Food Drug Administration and Control (NAFDAC), the Rightway Business Support, the Federal Ministry of Trade and Industry (FMTI), the Nestle Nigeria Plc, the Federal Competition and Consumer Protection Commission, (FCCPC), the Institute of Professional Analyst of Nigeria (IPAN), the Nigeria Agricultural Quarantine Services (NAQS) and representatives from SON.