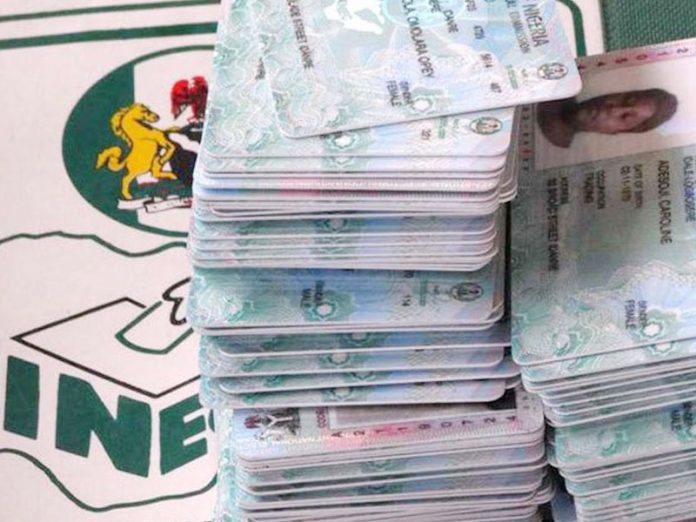 Oluchi Chibuzor
A non-political movement, known as Asiwaju Distinguished Ambassadors Movement (ADAM), has expressed its readiness to embark on a massive campaign to increase the awareness of getting more people to register for their Permanent Voter's Card (PVC) across the country.
According to them, the forthcoming 2023 election could only be successful when more people have their PVCs to exercise their civic duty by electing leaders of their choice.
The global Founder/ Director-General of ADAM, Mrs. Folashade Olabanji-Oba, who spoke at a recent press conference in Lagos to announce "My Asiwaju Story Conference," with the theme "Asiwaju The Quintessential Leader, Second To None," harped on the need for increased voters registration exercise awareness across the country.
Olabanji-Oba said that the group, whosr membership cut across the country, is committed to creating more awareness for people to know that PVCs are necessary and important as the electioneering process gradually progresses.
She said: "This coming election is about electing someone we know that has the capacity to unleash the economic potential of our dear country and citizens. It is about someone who has earned a leadership position over the years.
"It is good we will go into our various communities in our states to tell them to get their PVCs because politics is a game of numbers and not about talking.
"So, the more of us are in the space the better, you cannot give what you don't have. So let us participate, occupy this great country by getting our PVCs to vote who we want."
She hinted that "My Asiwaju Story Conference" was about telling the story of a quintessential leader they have known for about 38 years.
"Through this conference, people will get to know more about the PVCs sensitisation campaigns we will be doing along with free medical checks and eye tests to honour someone who has guided our dear state to a greater height. ADAM has the vision of promoting prosperity through 'Asiwaju now and beyond 2023.'"