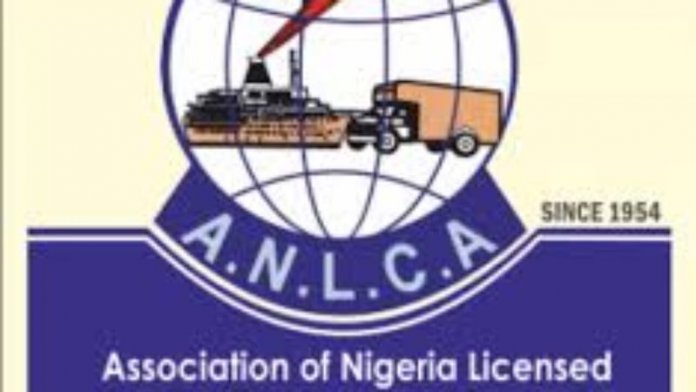 Gilbert Ekugbe
The Association of Nigeria Licensed Customs Agents (ANLCA) has advised President Muhammadu Buhari and the Minister of Finance, Zainab Ahmed, to avoid assenting to the $3.1 billion customs modernisation project deal.
The National president, ANLCA, Mr. Iju Tony Nwabunike, during a briefing in Lagos said the deal expected to run for 20 years will only increase the nation's debt profile, adding that Nigeria already is in serious debts, explaining that the Nigeria Customs being a strategic non oil revenue earner should not be tied to another long term repayments for two decades.
"On this, we call on the National Assembly to take very closer look at the details and ensure the Federal Ministry of Finance, Nigeria Customs Service and all parties involved observe due diligence that won't entrap the country into another long debt repayment for 20 years and maybe for lesser value," he warned
He also expressed concerns over the N4.1 trillion 2022 revenue target for Nigeria Customs Service (NCS), saying the seemingly outrageous targets will undermine the productivity of the overall economy.
According to him, pursuing bigger revenue and failing to strengthen trade results is greater losses to the country as investments are either threatened, reduced or made non existent.
He said the high target would place the NCS under pressure of high revenue collection and ne the trade facilitation role the service should render.
He however commended the federal government for inaugurating the expanded partnership committee on blue economy chaired by the Vice President, Prof Yemi Osinbajo, describing it as a very bold step in the right direction.
"For us, this shows more commitment by the Buhari administration to maritime matters. We urge that the committee go beyond conference room talk and paper work to addressing real challenges militating against full harvesting of our marine environment benefits in a sustainable manner," he said.
He said going forward in 2022, as his administration rounds off its activities, which has barely 16 months to go, it would be focused on improved professionalism, increasing the capacity of Nigerian customs brokers for local and international trade under the aegis of African Continental Free Trade Area (AfCFTA) and matching human Capacity with technology for better results.
"We are encouraging our members to embrace ICT, go paperless, increase and sustain their compliance levels and seek to achieve more with lesser human contacts in the face of covid-19 pandemic that has mutated over time with omicron and other variants," he urged.
He also assured its members that his tenure would not spend a day in office after the expiration of his administration, disregarding the falsehood being peddled about tenure elongation
"There is no tenure elongation in our association. The single tenure of five years starts with my administration. Personally, | must say that it disenfranchised me from having a second term but | am abiding by it because that is the new rule. Accepting the bitter pill is also a personal sacrifice because we must separate leadership from selfishness," he added.
Speaking on its expelled and suspended persons, the ANLCA boss, said the association is open to reconsidering its decision to readmit them only if it sees genuine remorse and repentance by granting them a sort of amnesty.
"We can only do this if we see true change in behaviours and resolve on their part to obey constituted authority of the association. You may recall that in the past, they sponsored fake stories about us, orchestrated physical attacks at us and attempted to illegally invade this national secretariat. All these attempts failed by the grace of God," he stressed.
In his words: "I hereby call them to true change of heart and character for them to deploy their energies to productive usage and enjoy peace of mind."