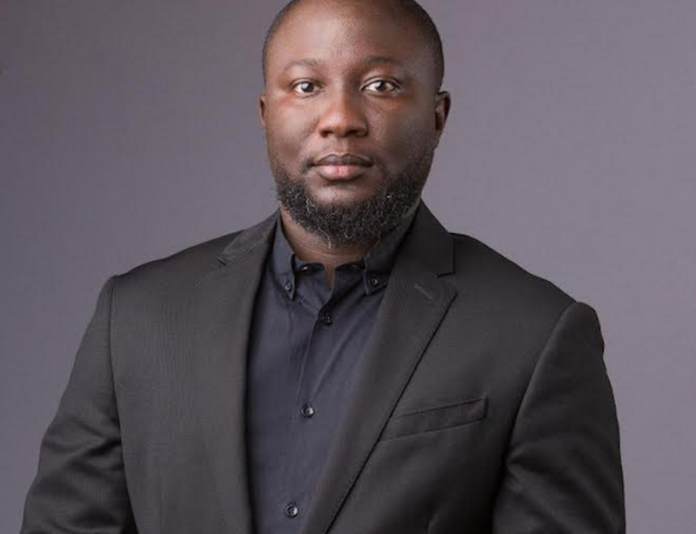 Founder and Chief Executive Officer of Tradefada, a mobile platform for online transaction, Mr. Seun Dania, speaks about the prospects of Fintech business in 2022, vis-a-vis the challenges faced by entrepreneurs in 2021. Emma Okonji presents the excerpts:
As an entrepreneur, how will you describe 2021 in terms of business growth and challenges?
2021 had its own peculiar challenges, even though it also came with several opportunities to innovate. COVID-19 pandemic brought a lot of global business uncertainties, which also stretched into 2021. It affected businesses, but entrepreneurs had to device new ways to remain in business, while still offering the best of services to their customers. There was also the challenges brought about by the changes in government regulations and policies. Although they came as challenges, but like most entrepreneurs, I saw the challenges as opportunities for innovation and business growth. In the process of finding lasting solutions to the challenges that we faced in 2021, the team at Tradefada worked tirelessly to ensure the best of service delivery to our customers.
What were the specific challenges that entrepreneurs faced in 2021, and how prepared is Tradefada to address those challenges going forward?
In my primary industry, which is blockchain and cryptocurrency, we faced a major challenge with the position taken by the Central Bank of Nigeria (CBN) on cryptocurrency trading. It is necessary that the subject of regulation is addressed as Nigeria is loosing great talents and businesses to countries who have clear cut regulation and licensing regime for cryptocurrency activities. Going forward, we intend to enter into dialogue with the CBN to address all grey areas in cryptocurrency and online trading.
What are your predictions for the Fintech ecosystem in 2022?
Africa is the present and future continent for FinTech business and as such, I see the Fintech ecosystem getting more Foreign Direct Investments in 2022, more unicorns will arise from within Africa, which will aid in the building of projects that will solve the persistent challenges faced in Africa and across the world.
To achieve this, there should be increased collaboration between the federal government and the Fintech platers. I also see more traditional banks embracing Fintech players and working closely with them. In return, I also see the FinTechs providing better digital services for financial transactions.
As we continue to build in Africa, the rest of the world also views Africa as the emerging and future market which has the potential to yield higher growth rates than advanced Nations, thereby making Africa the go-to destination for higher yield investments.
Legacy infrastructure is also a major stumbling block for financial institutions, some of which have been using the same mainframe systems for decades. Executives face frequent decisions about whether to allocate capital to keeping the lights on in the existing infrastructure or allocate it to digital development. One of the realisations from the COVID-19 pandemic is the fact that people can work virtually and be effective and efficient. Hence, to remain competitive in this constantly changing environment, transitioning from complex legacy technology environments to more agile operations, and creating more efficient compliance processes that fully satisfy evolving global and local regulations has moved Fintech adoption to the top of the growth agenda for financial institutions.
The banks will also embrace Blockchain technology and cryptocurrency.
Blockchain technology without a doubt has been well discoursed within the bankers and the pros as we know, outweigh the cons especially the significant reduction in the cost of doing business, ease of scale and ability to limit theft/forgery. Building on the blockchain will provide the financial institutions the best foundation for further tech development.
Customers will be addressed more as king, giving the kind of solutions that Fintechs will develop this year for seamless financial transactions.
With more fintechs providing solutions aimed at solving day-to-day customer needs from Agri-tech, insure-tech, health-tech etc, every tech entrepreneur now needs to think about the customer first before launching a product. This will take the power away from the corporations and deliver it back to the customers. Fintech provides easier on and off-boarding than traditional services.
Financial institutions have long felt the pressure to both modernize their infrastructure and respond to changing customer demands and expectations. The obstacle for many is that they already face a complex array of urgent issues that constantly vie for management attention and investment. Customer expectations and preferences are redefining how traditional financial institutions deliver services.
As the Fintech space expands, more businesses will start to focus on more customer-centric solutions. As these begin to take place soon, more stringent regulation will be seen within the Fintech space.
I foresee a situation where retailers will adopt cryptocurrency and e-Naira, and there will be increasing embedded finance thereby making it easier for consumers to complete checkout on their personal devices.
How will government address the challenges that are associated with it?
As more fintech solutions are introduced, there will definitely be bad players within the space, and the government will rise to the occasion to protect customers funds by providing frameworks for operating within the various Fintech spaces. Lack of regulation permits for organisations to operate without being held to any industry standards.
Retailers will adopt cryptocurrency and e-Naira, increasing embedded finance thereby making it easier for consumers to complete checkout on their personal devices. As the crypto adoption rate increases, more and more retailers, e-commerce platforms have been getting requests from their customers to accept cryptocurrencies. Mastercard and Visa, two of the largest payment gateways have also working on crypto adoption. For retail businesses to stay relevant, they will need to adopt and embed cryptocurrency payments into their business models.
In what ways will companies like Tradafada play an active role in the digital economy space being championed by the federal government?
Tradefada as always, will continue to engage with all industry stakeholders including the government on how to best position Nigeria and take advantage of the digital economy. We have actively supported educational brands and sponsored conferences which are in the business of disseminating information to all. We are open to working with the CBN to achieve the full potential of the e-Naira. We believe that giving Nigerians access to crypto via the e-Naira will be a game changer for Nigeria, considering the large volumes trade across peer-to-peer platforms.
How will you rate the transactions of Tradefada in 2021, especially with among its competitors?
I will rate Tradefada very high above its competitors, based on the volume of transactions carried out last year, even though we all faced the same challenges from the CBN. For me, it was a test for innovation. In the course of the year, we at Tradefada sought out options for safe and compliant ways to do business, one of which is a cash voucher payment system, which has become highly recommended and it does not contradict the concerns of the apex bank. In 2021, we expanded our services to over 30 different countries, providing easy access to buy and sell crypto for various fiat currencies, from USD, GBP, RND, YEN, and so much more. We also developed and launched a spot exchange where people can trade crypto-to-crypto in our bid to ensure the Nigerian populace do not miss out in the benefits that cryptocurrencies have to offer. This spot exchange also come with mobile apps for iOS and Android.
What are some of the services and products that Nigerians should expect from Tradefada in 2022?
In 2022, Tradefada will be launching a brand-new app that be focused on the African markets. We will also be exploring the new waves in the crypto space i.e. Metaverse, NFTs. We will also be providing a staking platform where our customers can safely stake their crypto and earn yearly percentage returns.