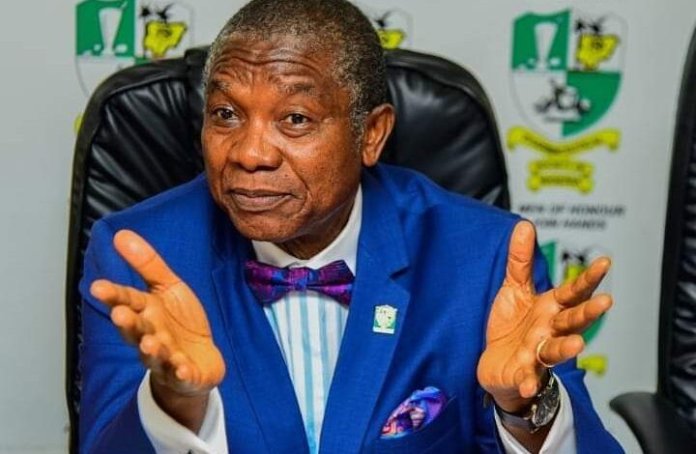 Chinedu Eze
Convener for The New Nigeria Group and 2023 Peoples Democratic Party (PDP) presidential aspirant, Mazi Sam Ohabunwa, said that every part of Nigeria needs fairness and that is what would guarantee the future of the country.
Ohabunwa, who spoke to journalists when he arrived Nigeria at the Murtala Muhammed International Airport, Lagos yesterday after a trip to United Kingdom(UK), said Nigeria is restive and tormented by insecurity because the federal government has failed to bring together citizens across ethnic, gender and religious divides under one nation.
He lamented the high cost of food and associated poverty as well as the security challenges bedeviling the country.
Speaking about unity of various ethnic groups in Nigeria, Ohabunwa said what the Igbo were looking for in Nigeria was not different from what other ethnic nationalities are also looking for and that if elected president in 2023, he would heal the nation of all causes of disunity and hatred.
"One Hausa boy was here speaking Igbo and I asked him, "is there anything that the Igbo wants and the Hausa does not want and he said no. Nigerians want the same thing, equity, fair play and justice.
"Our mandate is to resolve the problem of poverty and take Nigerians from chronic poverty to prosperity. The second is to heal the nation by bringing the people together under one nation that works for everybody. A country where everybody is treated fairly and equitably and given a sense of belonging with no discrimination or delineation as to class, age, sex or religion. Our mandate is to make all Nigerians feel welcome in their country."
On the rising cost of food and poverty, Ohabunwa said: "Food crisis is so easy to resolve that I am shocked that it is a problem." He said the crisis was fueled by the failure of the government to make the requisite investments in harnessing the agriculture potential in the country for commercial purpose.
On insecurity he said: "If I become president by God's grace in 2023 within the first 100 days of my presidency, insecurity in Nigeria will come under control. All these incessant killings, abductions, kidnappings will be well controlled if not completely stopped. We may not stop terrorism because it is a global business, but we can reduce the impact. Without security nothing else can happen. Nothing that is free is sustainable. We will do commercial agriculture to boost food production and end poverty," he said.
He said if elected president he would build an economic team that would work towards an export oriented economy with less emphasis on earnings from crude oil sales.