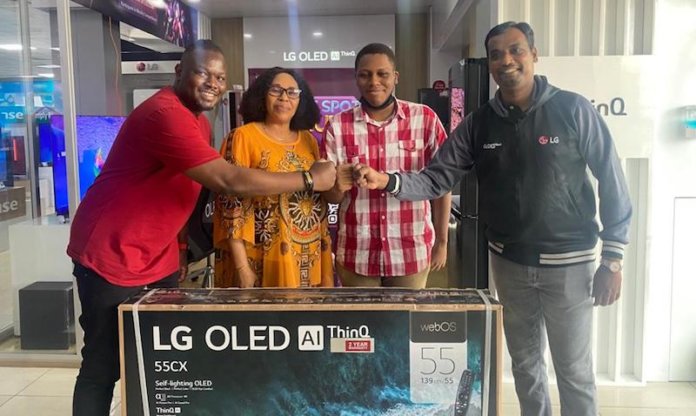 Olakunle Adewale
LG Electronics Nigeria, last weekend announced winners of its maiden Fortnite Gaming Challenge, ''Spot of Triumph''.
LG Electronics teamed up with Fortnite to offer gaming enthusiasts of all abilities the chance to participate in a series of challenges under #SpotOfTriumph theme for top prizes.
Hundreds of gamers signed up and participated both virtually and in-person since the launch earlier in November.
Aimed at creating new immersive experiences for the Generation Z, LG organised this challenge because Fortnite has taken the world by storm. With over 200 million registered users. It has become the world's most popular game.
Young people ranging from age 10 to 23 years, otherwise known as Generation Z, have claimed the phenomenon as their own.
"Fortnite is a social environment with its own slang and behavioural norms'' says Mr. Hari Elluru, Head, Corporate Marketing LG Electronics West African Operations.
"Not only does this community exist online, but also in the livingrooms of Gen Z'ers who get together to play with their friends. Whether physically or virtually, it is the after school gathering place for many of today's youth.
"Fortnite is a growing e-sport game in Nigeria, so it provided a great way for us to reach new audiences," Elluru stressed.
To give a unique user experience, LG OLED TV was used for the Fortnite Gaming event to give Gamers who visited the LG Brandshop an opportunity to enjoy an immersive gaming experience.
As a part of the rewards, the winner of the Challenge Mr. Precious won for himself a 55'' LG OLED TV and a SN4 Sound Bar for the Creator and Most Wins Challenge while Adeola and James were presented with a SN4 Sound Bar each for The Most Eliminations and Most Top 10 Placement in the Game respectively.