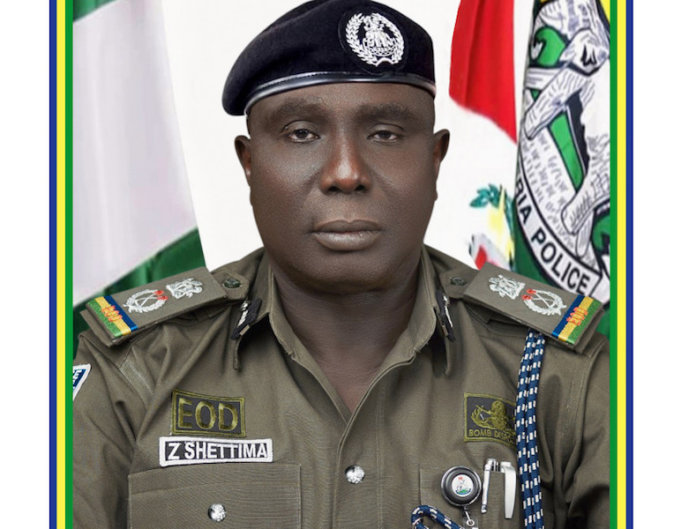 Gbolahan Samuel Moronfolu
Brief History and Formation
The Command was established on 1st June, 1976 as an offshoot of the Nigeria Civil War with a mandate to perform specialized technical functions of responding to the threat of explosive remnants of war (ERW) which characterised the post-civil war era. In addition, the Command was saddled with the responsibility of technically executing procedural enforcement of the Nigeria explosives Act of 1964 and Regulations of 1967.
Over the years, EOD has metamorphosed from Unit in 1976 to Squadron in 1982 and now Command since 2008. As a Command under the Department of Operations, it has Bases in all the States of the Federation and the FCT – Abuja, Units at critical national infrastructures across the States/FCT and major international entry/exit points in the country.
Mission
To combat the misapplication of explosives and allied accessories by unauthorized and criminal minded persons against national security and economic interest.
Vision
To make Nigeria safe and secured through effective and efficient prevention of illicit use and threat of Chemical, Biological, Radiological, Nuclear and explosive materials.
Objectives
To reduce/eradicate the criminal use of explosives and radioactive materials.
To assist other departments of the Force and governmental agencies in reducing crime and violence through effective enforcement of the Explosive Laws and Nigerian Nuclear Regulatory Agency (NNRA) legislations.
To promote public safety by reducing or eradicating the criminal use of explosives, radioactive materials, and reducing safety hazards caused by improper or unsafe storage and transportation of explosives, radioactive sources and other dangerous/hazardous goods.
Proper record keeping and monitoring of explosives/radioactive materials on the shores of the Nation to stem illegal dealings/usage of same.
Key Duties/Functions:
The detection, identification, field evacuation, rendering safe of unexploded ordnance (UXO) and Improvised Explosive Devices (IEDs).
Discovery and disposal, by demolition of explosives which have become hazardous due to deterioration.
Inspection and identification of commercial explosives legally imported into the country, and its control to ensure appropriate application and ensure that all such importation are in accordance with the specifications in the Import Permit as issued by the Federal Ministry of Mines and Steel Development (Mines Inspectorate Division)
Identification, recovery and neutralization/disposal of commercial explosives in the event of wrong application by terrorists/criminals or unauthorized persons.
Liaise and coordinate with the Office of the National Security Adviser (ONSA), other security agencies and relevant stakeholders to monitor, detect, neutralize and analyze bomb/IED threats.
Render safe scene of bomb threat/explosion to facilitate response, rescue and recovery operations by relevant actors.
Investigate incidents involving the use of explosive, chemical, biological, radioactive and nuclear materials.
Provide expert opinion in the prosecution of criminal cases involving explosive, chemical, biological, radioactive and nuclear materials/other hazardous chemicals.
Escort explosive and radioactive materials to end users to prevent illegal transfer and unauthorized usage
Provide specialized EOD security services at Airports, Seaports and International land borders
Provide security at key and vulnerable points such as explosive magazines, oil and related facilities, as well as, government installations to prevent sabotage.
Sweep and screen persons, baggage and vehicles at access control points of "hard targets" and sensitive security infrastructures to identify threats and deter security violation
Deploy personnel and equipment during major public events to forestall any act of terrorism
General enforcement of Explosive Act and Regulations, as well as, Nigerian Nuclear Regulatory Authority (NNRA) Laws and Regulations
Public enlightenment on the hazardous nature of explosive, radioactive and nuclear materials, as well as, other toxic chemicals and the relevant safety/precautionary measures.
Public enlightenment on "bomb threat awareness".
Past/Present Heads Of The Command
INSPR. U.I ANKOH – 01/06/1976 – DEC. 1976
AG. DSP A. A. ABUUL – DEC. 1976 – DEC. 1984
CP S. G. BALOGUN – DEC. 1984 – 15/03/2009
CP. CHRIS A. OLAKPE (JP) – 15/03/2009 – 31/01/2011
CP AMBROSE AISABOR (mni) – 31/01/2011 – 9/03/2012
CP FOLUSO A. ADEBANJO – 9/03/2012 – 2/05/2013
CP ABDULMAJID ALI – 2/05/2013 – 6/2/2014
CP DANLADI MSHELBWALA (mni) 6/02/2014 – 16/2/2015
CP MOHAMMED A. MUSTAFA 9/02/2015 – 18/05/2016
CP MUAZU ZUBAIRU HALILU 18/05/2016 – 22/07/2016
CP HARUNA HUZI MSHELIA – 22/07/2016 – 11/01/2017
CP CHIKA ABUBAKAR MAIDAMA – 11/01/2017 – 4/01/2018
DCP GABRIEL AYODEL OGUNTUASE 4/01/2018 – 2/09/2018
CP KAYODE EGBETOKUN – 2/09/2018 – 27/03/2019
CP MAIKUDI A. SHEHU – 27/03/2019 – 27/05/2020
CP ETIM ENE OKON – 27/05/2020 – 14/02/2021
CP HUSSAINI RABIU – 15/02/2021 – 14/05/2021
CP ABUBAKAR A. ALHAJI – 18/05/2021 – 5/06/2021
CP ZANNAH SHETTIMA, (psc) – 29/07/2021 – TILL DATE
Key Achievements in 2021
FESTAC 1977
In the year 1977, Nigeria hosted all Black Festival of Art and Culture (FESTAC) in Lagos. DSP A.A Abuul and his men put up a brilliant performance during the event and this brought the Unit to limelight.
Ikeja Bomb Blast of January 27, 2002
The EOD Command also played a unique role during the Ikeja Cantonment bomb blast of 2002. Men of the Command were immediately on ground on rescue mission to curtail the loss of lives of victims. The Command was also involved in evacuating detonated and undetonated bombs and explosives to prevent future recurrence.
IED/UXO Incidents
7/1/2021 at about 0904hrs – Recovery of explosives outside government house, Jos, Plateau State; Recovery of 150g of Ammonium Nitrate, 250g of High Explosive and 3inches of Detonating Cord.
08/01/2021 at about 1345hrs – Recovery of IED Components at Presidential Road, Independence Layout, Enugu, Enugu State; comprising 9 pieces of metallic pipes containing gun powder, ball bearings and electric conductor.
21/01/2021 at about 1000hrs – Recovery of UXOs and 1 rocket propelled grenade at Bama Sport Center, Maiduguri, Borno State.
28/01/2021 about 0850hrs- Recovery of 12m Firing Cable and one cartridge of substance inscribed as high strength density cap explosive; Recovery of explosive materials from hoodlums in Uyanga, Akamkpa LGA, Cross River State by Operation Puff Adder.
05/02/2021 at about 1415hrs – Recovery and demolition of UXO at Aguobuowa forest in Ezeagu LGA Enugu State.
23/02/2021 at about 1800hrs – Multiple Explosion at Gwange general area and Bulabulin division of Borno State Twin explosion caused by fired military projectiles.
09/03/2021 about 1430hrs- Recovery of UXO at PHCN facility in Kakana General of Maiduguri, Borno State.
19/03/2021 at about 0500 hrs. – Recovery of remote control improvise explosive device (RCIED) at Aujirawa Alkali village, Gezawa, Kano State.
21/03/2021 at about 1731hrs – Recovery of UXO at Oye Agu of Abagana, Anambra State recovered at scrap metal site.
02/04/2021 at about 1556hrs- Recovery of IED component from a driver at Nsude, Udi LGA, Enugu State.
03/04/2021 at about 0900hrs – Recovery of IED in the house of one Alh. Manu Girgir of Gashua town in Yobe State.
07/04/2021 at about 0750hrs – Recovery of 8 UXOs under the bridge at Etim Ekpo, Akwa-Ibom State.
08/04/2021 about 1753hrs- Recovery of 5 IEDs at union primary school, Afaraukwu, Umuahia, Abia State.
22/04/2021 at about 1200hrs – Recovery of Land Mine at Kamuya village, Gujba LGA during Joint Taskforce clearance operations.
28/04/2021 at about 1200hrs – Recovery of 2pcs of Molotov cocktail at Orualla waterfront Diobu, Rivers State.
06/05/2021 at about 1221hrs – Recovery of IED at Delta State Secretariat, Asaba; Recovered 5pcs of metal pipes containing gun powder and 1ltr plastic bottle containing liquid believed to be petrol.
12/05/2021 at about 0930hrs – Recovery of two hand grenades at Jidari Polo area, Jere LGA, Borno State.
24/05/2021 at about 1900hrs – Recovery of UXO at an explosion site in Nung Iko Anaga community of Aruk Anam LGA, Akwa Ibom State. Post Blast Investigation (PBI) conducted and 27 mortar bombs, 39 (122mm) howitzer bombs and 248 various calibres of artillery shell.
03/06/2021 at about 1100hrs – Recovery of IED in an abandoned Bus at Police Divisional Headquarters – Awo-mama, Imo State during an attack by hoodlum; PBI conducted and recovered of one IED.
06/06/2021 at about 0600hrs- Recovery of IED in an abandoned bus at Owerri, Imo State during an attack by hoodlum, PBI conducted and recovered of one IED.
03/07/2021 at about 1530hrs- Explosion at a residential building at Shagari Close, Kaduna. PBI conducted and 1 unexploded IED fabricated in Nutri-C plastic container with remnant of exploded objects recovered.
27/08/2021 at about 1200hrs – Recovery of UXO at a farm land belonging to one Modu Ali at Ngoro Soye, Borno State; Insitu demolition conducted on a recovered GR 66 SUB Munitions.
8/09/2021 at about 1600hrs – Recovery of UXO at welding line, timber market, Uratta in Osisioma LGA, Abia State.
12/09/2021 at about 1835hrs – Recovery of explosives/accessory at Okobo Police Division, Akwa Ibom State from suspects believed to be Cameroonians separatist. Recovery of 32 carts of Super Power Explosives and 10pcs of Electric Detonator.
16/09/2021 at about 1100hrs- Recovery of Pressure plate activated explosively formed projectile (EFP), fabricated with 105mm artillery shell at Transmission Company of Nigeria during reconstruction work at Jacana along Maiduguri road, Borno State.
Participation in Joint Task Force Operations
Personnel of the Command regularly participated in various security operations across the country as may be necessary like; Operation Restore Peace, Puff Adder, Lafiya Dole, Hadan Kai, Zaman Lafiya, etc. Their participations effectively enhanced Counter-IED and Clearance operations.
Training and Retraining
From inception, EOD personnel have attended diverse local and foreign courses which include Basic Training; Chemical, Biological, Radiological, Nuclear (CBRN) Security, Detection and Response; Explosive Incident Counter Measures – USA; Post-Blast Investigations at USA, Botswana and Egypt; ECOWAS Regional Table Top Exercise on Chemical Incidence – Cote d'Ivoire; Basic Assistance and Protection on Chemical Security Switzerland and Ghana; Swiss Laboratory Course on Assistance and Protection on Chemical Security – Switzerland; International Response Training Course on Radiological Security – Austria; Network of Frontline Officers and Organizations for Nuclear Security Detection, Chemical Security Program – Chad; International Mines Action Service EOD Level 1 – 3 Maiduguri – Borno State; Transportation Security by International Atomic Energy Agency (IAEA) Experts – Lagos; Terrorist Crime Scene Investigation, etc.
Establishment of EOD Training School
EOD Training School is under construction at Maiduguri, Borno State. Instructors would be drawn from serving/retired EOD senior officers, experts from relevant security institutions/development partners and visiting lecturers from tertiary institutions. The school will serve as EOD training hub for the West Africa sub-region when completed.
Establishment of CBRN:
The Chemical Biological Radiological Nuclear (CBRN) Section of EOD was officially established on 6th August, 2015 by the then Commissioner of Police EOD, CP Mohammed Mustapha. This was borne out of the need to have a dedicated Section to handle CBRN related matters with a view to monitoring the movement and supervision of related substances. The Command has also established CBRN offices in Lagos, Port Harcourt and Abuja. These centers are saddled with the core professional responsibilities of:
Managing of radiological emergencies
Monitoring the usage, storage and transportation of hazardous chemical, biological agents and radioactive sources.
Collecting data on the end-users of hazardous chemical/biological agent and radioactive sources together with their clearing agents.
Liaising and synergizing with relevant local and international agencies like Nigerian Nuclear Regulatory Authority (NNRA), Nigeria Biosafety Management Agency (NBMA), National Emergency Management Agency (NEMA), International Atomic Energy Agency (IAEA), National Agency for Food Drug Administration and Control (NAFDAC) with a view to developing the framework for preventing and responding to CBRN incidents.
Training and enlightenment of stakeholders on potential threats inherent in CBRN materials.
It is worthy to note that EOD Command has achieved immeasurable strides from inception till date and the Command is grateful to the Inspector-General of Police for his magnanimity in providing support. As the Command looks forward to the next 45 years of dedicated responsibility/duty, modern equipment and training /retraining are keys to effective and efficient EOD specialized service delivery in line with global best practices.
*Moronfolu is the spokesperson of the Anti-bomb command.