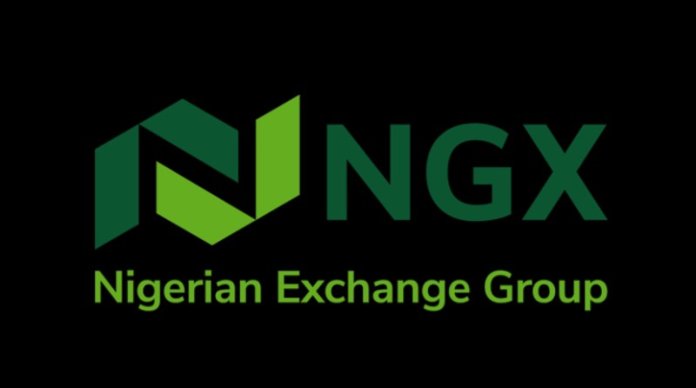 .Investors' dump insurance stocks .Niger Insurance, others fail to submit 2020 audited results
Darasimi Adebisi
The Nigerian Exchange Limited (NGX) Insurance Index posted its worst performance of -9.82 per cent Year-Till-Date (YTD), amid numerous factors contributing the sector moribund state.
Analysis of stock market performance showed that while other indices on the NGX appreciated in YTD performance, as at the close of market last week, the insurance index remained moribund despite the recent bullish trajectory recorded on the bourse.
Experts blame factors such as the suspension of the planed recapitalisation of the sector by the National Insurance Commission (NAICOM), listed companies' failure to meet post-listing requirement of filing of result and accounts as at when due and poor earnings, which negatively impacted investors Returns on Equity (ROI) for the situation.
According to capital market analysts, the late filing of results and poor earnings has affected investors' sentiment on insurance stocks.
They expressed that the weak dividend pay out by these companies also contributed to weak investors' sentiment on listed insurance stocks on the NGX.
Further analysis of the equities market performance showed that while the NGX All-Share Index (ASI) closed higher last week at 41,763.26 basis points from 40,270.72basis points it opened this year, the NGX insurance index dropped by 18.61 basis points to close at 170.89 basis points from 189.50basis points it opened this year.
Also, out of the 25 insurance companies listed on the NGX, five of them have not submitted audited result and accounts for full year ended December 31, 2020 to investing public, while the majority were sanctioned for the late filing of quarterly or full year results on the exchange.
For instance, the likes of Niger Insurance Plc, Goldlink Insurance Plc, Standard Alliance Plc, International Energy Insurance Plc, and Staco Insurance Plc have not submitted 2020 audited result and accounts to the exchange.
THISDAY findings revealed that Consolidated Hallmark Insurance, Custodian Investment Plc, Lasaco Assurance Linkage, Assurance Plc, Prestige Assurance Plc, and AXA Mansard Plc are the only six companies that declared 2020 dividend to shareholders.
The dividend declared by these companies impacted on their stock price on the exchange tremendously as it boosted renewed investors' interest to take position and confidence in their directors.
For example, AXA Mansard Insurance that declared 0.055 dividend for 2020 financial year witnessed a stock price appreciation of 120 per cent to close last Friday at N2.31 from N1.05 it opened for trading.
A member of the AXA Group, the company had recorded 56 per cent growth in profit after tax of N4.54billion in its 2020 audited results, up by 56 per cent from N2.91billon in 2019.
In the same vein, Consolidated Hallmark Insurance that declared total dividend of N0.02 saw its stock price gaining 115.63 per cent YTD to close at N0.69 from N0.32 the stock opened for trading in 2021.
The stock price of Lasaco Assurance Plc gained the highest in its YTD performance to N1.2, a 242.9 per cent increase from N0.35 it opened for trading this year.
In other words, shareholders of Lasaco insurance received N0.10 for each unit of shares owned.
The insurer raked in a post-tax profit of N679.357 million from earnings in a year the COVID-19 pandemic brought the shutters down on businesses and forced global financial services industry to mostly conduct operations away from the office.
Notably, the sector has not tapped into the claim of Nigeria being Africa's largest and most populous economy. Insurance penetration in Nigeria has been abysmally low; less than one per cent when compared with some African countries, such as South Africa (16.99 per cent), Kenya (2.8 per cent), Angola (0.8 per cent) and Egypt (1.2 per cent).
Analysts attributed the insurance index performance to weak earnings and lack of dividend pay out to shareholders by insurance companies.
According to Vice President, Highcap Securities, Mr. David Adnori: "Domestic investors are interested in companies that pay dividend. As you likely know, most of the listed insurance companies do not pay dividend.
"Despite the fact they don't pay dividend, investors also see their staff moving around with flashy cars and directors drive expensive care. Investors are of the option that investor's money are diverted by directors of these insurance companies. "
He noted that the insurance sector recapitalisation is not a major factor contributing to the weak investors taking position in the sector stocks, stressing that:" Low profitability and low returns to investors are key contributing factors to investors dumping the insurance stocks on NGX."
On his part, the Managing Director, Afrinvest Research & Consulting, Mr. Abiodun Keripe expressed that low focus in the insurance sector, coupled with insurance sector recapitalisation are major issues affecting the NGX Insurance Index.
He said, "The recapitalisation stands a chance to make insurance companies better and capitalised to be able to take more risk and penetrate the different sectors of the economy. The economy we found ourselves with high level of misery, unemployment inflation rates translates into an average Nigerians inability to buy insurance products. All of these factors are key contributing issues affect the sector and NGX insurance Index in its YTD performance. These companies' growth has been very lukewarm over the past few years.
"There is no way those sentiments will not feed-in into trading the stocks of these companies on the NGX. However, I must give it to them as their stock price appreciated during the COVID-19 lockdown. The level of dividend declared and performance to woo investors will be catalysts to drive stock prices last year."
He, however, urged that: "With the increase in the adoption of technology, there is need for those in the insurance sector to re-access their operating modus to see how they can leverage on technology to deliver their products to the consumer."
Also speaking, analyst at PAC Holdings, Mr. Wole Adeyeye noted that the delayed sector recapitalisation exercise eroded confidence, leading to massive profit taking on the NGX.
According to him: "A lot of insurance companies may not meet the capital requirement if the policy is implemented by NAICOM and investors always fear losing money. The suspension by House of representative has also prolonged the exercise. I think the exercise will be implemented because it will bring stability into the sector. Another challenge to the recapitalisation is that most of them don't want debts but equity so that those investors can be part of the business."
The Head, Retail Investment, Chapel Hill Denham, Mr. Ayodeji Ebo also collaborated with other analysts, stressing that investors bought the sector stocks last year over the recapitalisation exercise by NAICOM.
"The recapi9tlisation exercise had restored hope and it was a major booster to insurance index appreciation last year, "he said.
Ebo added that the exercise might not take effect after its numerous suspensions.
He added that: "Investors sentiment on the insurance sector is negative because there is no policy that will make things better."