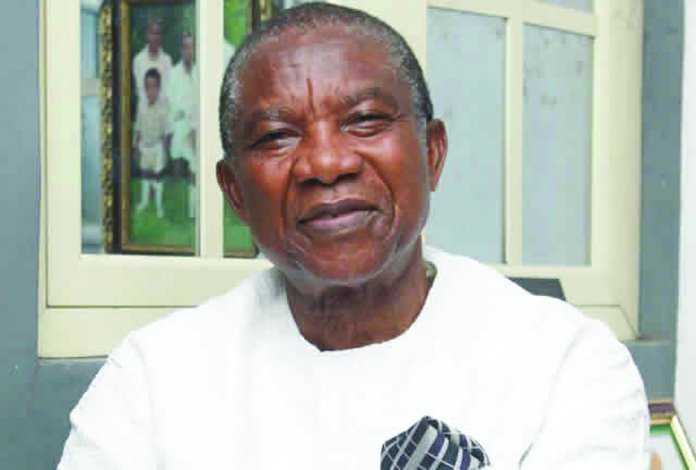 The President of the Pharmaceutical Society of Nigeria (PSN), Pharm Sam Ohuabunwa, has thrown his weight behind the decision of the Federal Government to make COVID-19 vaccination for civil servants mandatory from 1 December 2021.
He gave this position at a media briefing to announce the PSN annual national conference, tagged, "Garden City 2021", which will run from November 1 to December 6 this year in Port-Harcourt, Rivers State.
While the position of the PSN is that vaccines are safe, the president declared, "I, Mazi Sam Ohuabunwa, support mandatory vaccination. People should take it; they need to be helped to stay alive just like I've made it compulsory for people around me."
Although he affirmed that many people don't put values on their lives, Ohuabunwa said it is the job of the country, "And the government to put values on lives".
Ohuabunwa, however, lamented the laid-back attitude of people in response to the existence of the virus. "People have said there is no COVID-19 and they have died. Are we going to go and meet them where they have gone to start blaming them for their actions? There are certain things you can't brag about."
Meanwhile, the president called on the government to step into the worrisome state of mental health, which according to him is on the rise.
The rate of psychosocial stress, he continued, is alarming on citizens, as a large majority of Nigerians have lost their sense of self-worth. "People's fuses are becoming shorter, losing their calm and getting provoked over the slightest issue."
The pharmacist further decried the degree of corporate and individual begging. "It has skyrocketed in recent times. People have thrown shame overboard, which means they have lost their self-dignity.
"This shows that mental illness is real, and family members shouldn't wait until a man starts pulling off his trousers in public before they rally round him to help."