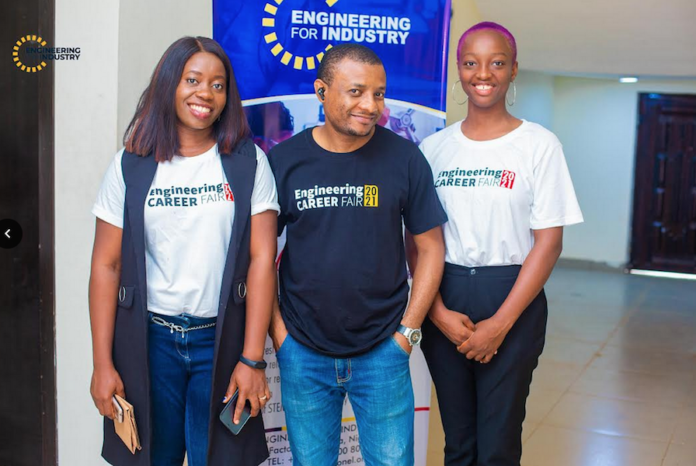 The University of Nigeria Nsukka (UNN) Engineering Career Fair 2021, an industry-academia programme was held recently with an aims to bridge the engineering skills gap in Nigeria between the academia and the industry, aligning engineering education to the needs of the industry.
The Fair brought together engineering experts from different industries to enlighten and train engineering students, lecturers and graduates on the skills and expectations of the industry, according to a statement issued by the organisers.
In addition to the lessons and insights from these professionals, there were practical training workshops in modern and emerging technologies. It was a hybrid event with both physical and virtual participants.
UNN Career Fair was implemented as part of Engineering for Industry (E4I) project supported by Engineering X, an international collaboration founded by the Royal Academy of Engineering UK and Lloyd's Register Foundation.
The goals of the fair, which took place from 22nd – 24th September 2021, were to equip engineering students and graduates with industry-relevant skills; inspire fresh engineering graduates to become entrepreneurs and job creator; introduce engineering students and graduates to modern and emerging technologies; prepare Engineering graduates for job application, interview and selection; create and strengthen partnerships between UNN and the industry; and advocate for the review of the engineering education policy and curriculum.
The UNN Engineering Career Fair 2021 was introduced by Engr. Dr. Ijeoma J. F. Ezika, Engineering for Industry (E4I) representative in UNN and the local organiser of the fair. Thereafter, opening remarks was made by Engr. Prof. E.S. Obe, the Dean Faculty of Engineering University of Nigeria Nsukka (UNN), through his representative Engr. Prof. Chigbo A. Mgbemene, the Associate Dean. Then the founder of Clintonel Innovation Centre (CIC), Tochukwu Clinton Chukwueke (an alumni of the faculty), made a brief presentation about CIC and Engineering for Industry (E4I) project.
The following trainings and panel discussions at the UNN Career Fair provided industry insights and skills for students and fresh graduates. Participants were taken through technical skills training topics like machine learning; Engineering Project Costing; and 3D Printing. The panel discussion topics included running an Engineering Business from Scratch: Lessons from the Field.
They were also taught Soft skills topics, such as team work; communication; critical/analytical thinking; emotional intelligence; scholarship applications; and job interviews.