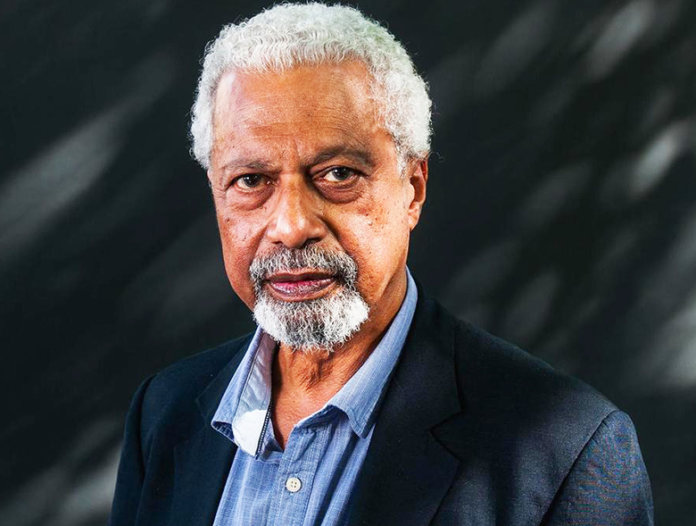 Yinka Olatunbosun
With bated breath, and perhaps with a tinge of curiosity, the local literary community awaits Abdulrazak Gurnah. The Tanzanian Nobel-winning novelist has been pencilled down to feature at this year's virtual edition of the Ake Arts and Book Festival, which holds from Thursday, October 28 to Saturday, October 30.
No stranger to Nigeria, Gurnah, whose first language is Swahili – having adopted English as his literary language, with traces of Swahili, Arabic and German seeping into his prose works from time to time – once lectured at Bayero University, Kano.
Twice nominated for the Booker Prize – and serving as one of the prize's judges in 2016 – he also taps his creative energy from the Quran; Arabic and Persian poetry. Before he won Nobel Prize for Literature, he was in the good company of the likes of William Golding, Nadine Gordimer, V. S. Naipaul, J. M. Coetzee, Doris Lessing, Alice Munro, Kazuo Ishiguro and Olga Tokarczuk as the Booker Prize favoured ones. For the prize, he was stortlisted in 1994 for his novel Paradise and longlisted in 2001 for another novel, By the Sea.
Yet, no sooner had the news broke that he had been awarded with the 2021 Nobel Prize for Literature, than it fuelled global curiosity. Gurnah may be prominent among literary scholars but certainly he isn't as popular as the likes of Nuruddin Farah or Ngugi Wa Thiong'o. With the win, Gurnah became the the first African to clinch the prize long after Wole Soyinka's win in 1986; Egypt's Naguib Mahfouz's in 1988 and the South African duo's Nadine Gordimer in 1991 and John Maxwell Coetzee in 2003 as well as that of the British-Zimbabwean novelist Doris Lessing's 2007.
Born in 1948, Zanzibar was his home till 1964 when tragedy struck. There was a violent uprising. After the peaceful liberation from British colonial rule in December 1963, Zanzibar went through a revolution under President Abeid Karume's regime, leading to episodes of oppression and persecution of citizens of Arab origin; lives were lost.
Gurnah belonged to the victimised ethnic group hence he was forced to leave his family and flee the country, by then the newly formed Republic of Tanzania. Many families were torn, homes were lost. Upon his arrival in England, he started writing scraps in his diary about his home and then, other people's stories. Writing was his own therapy to cope with the trauma of being dislocated from his home, people and culture. Eventually, these creative pieces became the raw material for his debut novel, and nine others with themes of trauma of colonialism, war and displacement. The first novel Memory of Departure, is a story about a young man Hassan who flees a failed uprising. The hero's aspirations and dilemmas in his work reflect the struggles of Third World Africa to shed its colonial skin, with its tradition of poverty and oppression, and to construct a new identity for itself. Many of his characters are built on the ingredients of his personal experience.
Now Emeritus Professor of English and postcolonial literatures at the University of Kent in Canterbury, he has taught the works of writers such as Soyinka, Ngũgĩ wa Thiong'o and Salman Rushdie.
Undeniably, his pre-occupation with these post-colonial themes that contemplate humanity accounts for the rationale for selecting him as the winner for the coveted Nobel prize for literature. Thus, his "uncompromising and compassionate penetration of the effects of colonialism and the fate of the refugee in the gulf between cultures and continents" did not go unnoticed. Throughout his 10 novels, Gurnah had explored the themes of exile, identity and belonging. They include Memory of Departure, Pilgrims Way and Dottie, which all deal with the immigrant experience in Britain; Paradise, shortlisted for the Booker Prize in 1994, about a boy in an East African country scarred by colonialism; and Admiring Silence, about a young man who leaves Zanzibar for England, where he marries and becomes a teacher.