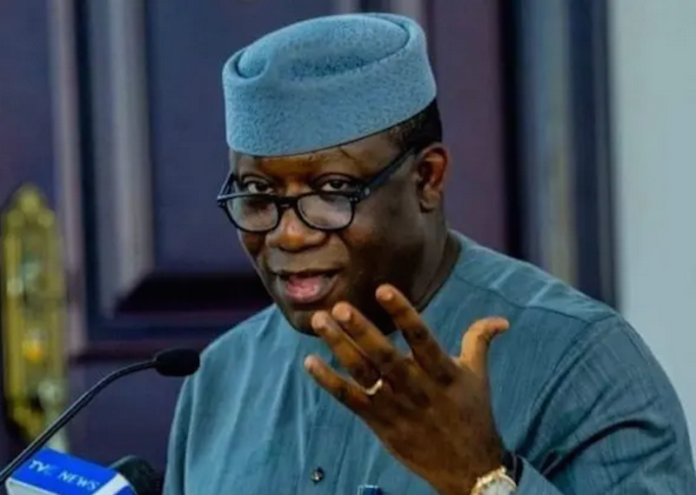 By Steve Aya
The Chairman of the Governors Forum and Governor of Ekiti State, Dr Kayode Fayemi, has stated that the 36 Governors are not in anyway opposed to Judiciary Financial Autonomy, or Local Government autonomy.
Governor Fayemi was speaking at the Covenant Place in Lagos during this year's May 1, 2021, edition of 'the Platform'. The Platform is an annual event where the political, economic and social topical issues are discussed, as it affects Nigeria.
He said that the Governors were rather worried about how to sustain the finances of the Judiciary, particularly when there is a short fall in revenues. Faye I said that the Governors and the Federal Government, together with the labour unions have had a series of meetings in an effort to resolve this problem.
He also pointed to the Executive Order which was signed by the President, as a source of worry, but he maintained that such issues are being worked on and very soon the financial autonomy issue will be a thing of the past.
Dr Fayemi also called on Judiciary workers to call off their nationwide strike, and go back to work, adding that the leadership of JUSUN is aware of all the efforts, and he had expected them to have called off the strike by now.
Speaking on other national issues, Dr Fayemi said Governors are also feeling the effect of the present insecurity in the country, and they are doing all within their power to get solutions to the present crisis.
He further stated that they, as Governors, are willing to engage the people to discuss and sort them out.