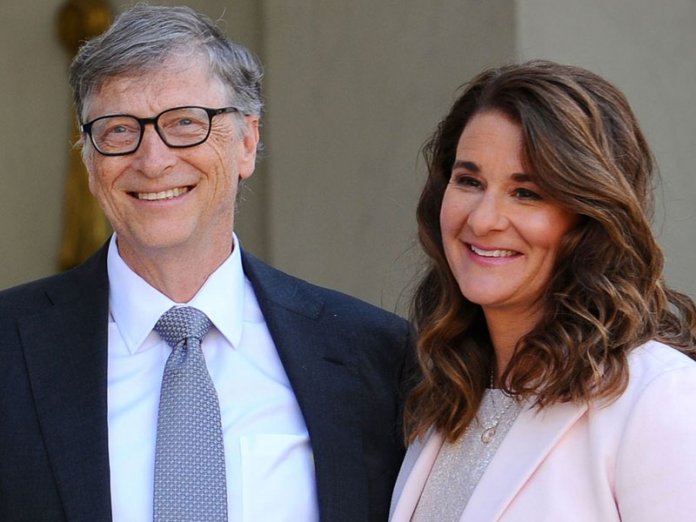 By Vanessa Obioha
American business magnate and co-founder of Microsoft Corporation will be ending his 27-year marriage to his wife Melinda. The philanthropist took to his official Twitter handle to make the announcement on Monday.
"After a great deal of thought and a lot of work on our relationship, we have made the decision to end our marriage," read a statement signed by him and his wife.
Gates co-founded Microsoft with childhood friend Paul Allen in Albuquerque, New Mexico. It went on to become the world's largest personal computer software company. Gates led the company as chairman and CEO until stepping down as CEO in January 2000, succeeded by Steve Ballmer, but he remained chairman and became chief software architect.
He married Melinda French on a golf course on the Hawaiian island of Lanai on January 1, 1994. Their union produced three children: Jennifer, Rory and Phoebe which Gates acknowledged in his tweet.
The couple created the Bill and Melinda Gates Foundation in 2000 by combining three family foundations. The Foundation was identified by the Funds for NGOs company in 2013, as the world's wealthiest charitable foundation, with assets reportedly valued at more than $34.6 billion.
The statement added that the Foundation which works all over the world has "enabled people to lead healthy, productive lives."
Gates noted that they would continue to work together at the Foundation but "we no longer believe we can grow together as a couple in this next phase of our lives"
The couple is the latest power couple to end their marriage. Amazon founder Jeff Bezos, ended his marriage to his wife MacKenzie in 2019.
See tweet link
https://twitter.com/BillGates/status/1389316412259270657?s=08