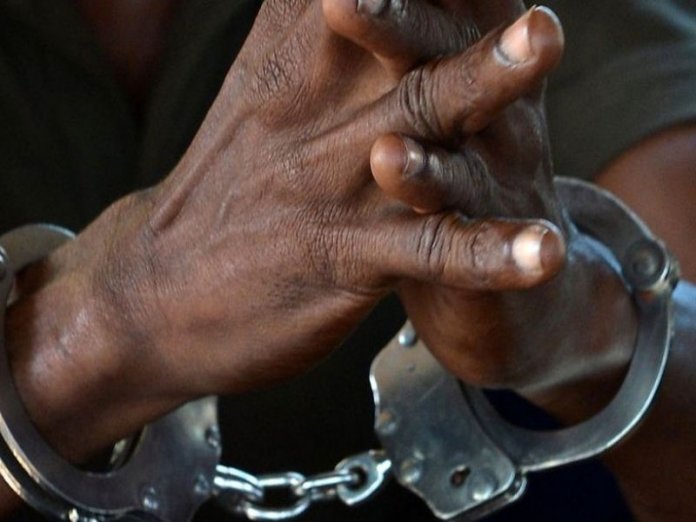 By Laleye Dipo
A 35 year old man, Mr. Umar Jibrin, has been arrested by the police for allegedly killing the Chief Imam of Enagi, Mr. old Alhaji Attaihiru Alhassan, in Edati Local Government Area of Niger State.
Alhassan, who was 48 year old, was reportedly stabbed to death with an iron rod by the suspect who claimed to have caught the cleric red handed having sex with his 30 year old wife, Mrs. Aisha Umar, on Monday.
The suspect said that he reported the incident to his relations who invited the parties to a peace meeting in order for the scandal not to be blown open.
However, things went wrong when some good Samaritans were trying to broker peace resulting in Jibrin allegedly snatching an iron rod from the deceased and used it to hit the Chief Imam on the neck, which allegedly resulted in his death.
Reports from the area claimed that the youths of the town rose in support of the late Chief Imam and demanded for the head of his assailant who had fled the town to Batati in the Lavun Local Government Area.
According to the Niger State Command's Police Public Relations Officer, DSP. Wasiu Abiodun, who paraded the suspect before newsmen on yesterday evening said that the timely intervention of some elders of the town saved the police station at Enagi from being assaulted by the youths who felt that the Divisional Police Officer was keeping the suspect in the cell there.
Abiodun said: "After the incident, the suspect took to his heels but was later arrested at Batati village in Lavun LGA."
He added that investigation into the matter has commenced after which the suspect would be charged to court.
Jibrin, who is a father of six and married to two wives, alleged that it was not the first time that the late Chief Imam was caught having sex with his wife.
He was alleged to have regretted his action, which he attributed to "the work of the devil."