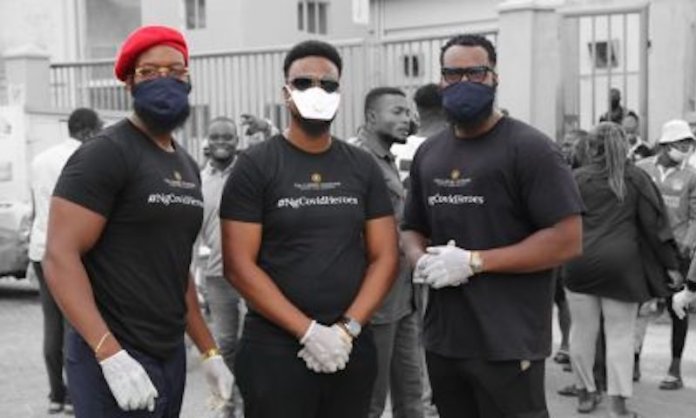 Mary Nnah
The Luxury Network Nigeria, in collaboration with The Luxury Network International HQ, has launched a high-level Learning & Development programme – a series of immersive training sessions and workshops curated for Nigerian businesses who provide or aspire to an international standard of luxury.
The programme has been created to facilitate high-level training led by industry professionals and executives, and guest speakers from some of the world's most prestigious luxury companies, to provide unique insight into brands, places, and people that embody heritage, legacy, and innovation, around the world.
Programme sessions will explore best practices, traditions, and know-how that have always been key success factors of the world's leading companies. Topics will also examine the language, gestures, and etiquette that are emblematic of the luxury industry, underpinned by in-depth knowledge and expertise adopted from a global marketplace.
The programme officially commences in May 2021, but on Thursday 22nd April, Managing Director, The Luxury Network Nigeria, Cas Ojo, and Head of Events, Bvlgari Hotel London, Eleanor Turner will host the guest speaker, Global CEO, The Luxury Network, H.E Fares Ghattes in a live webinar, for 'A Brief Conversation on the Fundamentals of Luxury'. The upcoming event will provide a launchpad for the 12-part Learning & Development programme.
This groundbreaking programme is split into three subject areas – The Fundamentals of Luxury, Business protocol & Etiquette, and Language & Communication.
The core objective of The Luxury Networkis to facilitate collaboration and exciting new business development activities, and direct access to high net-worth private clients between top-end companies, under the umbrella of affinity marketing. Members of the network benefit from global expertise and experience with the world's most prestigious brands such as Porsche, Ralph Lauren, Sunseeker Yachts, Bombardier Jets, Lamborghini, Cartier and many more. The network initiates brand partnerships, product placements, endorsements, media sharing, B2B and B2C networking, sales and luxury showcase events and numerous other affinity marketing activities designed to leverage the equity of participating brands.
The Luxury Network is interested to hear from companies who wish to explore bold and innovative partnership strategies in the Nigerian and UK market. Please get in touch.
About
The Luxury Network International is the world's leading private Business Club for luxury brands, high-end businesses and premium service providers, with offices across Europe, Australia, Asia, the Middle East, America and Africa. The goal is simply to create unique partnerships that give the members increased access to new business opportunities and greater market reach. Over the past 15 years, The Luxury Network has had extensive experience working with the most prestigious brands including Aston Martin, Bang & Olufsen, Barclays Wealth, Bulgari, Cartier, Ferrari, Gucci, Jaguar, Kempinski Hotels, Lamborghini, Land Rover, Porsche, Ralph Lauren, Rolls Royce, Sunseeker Yachts, Tiffany & Co., and more.