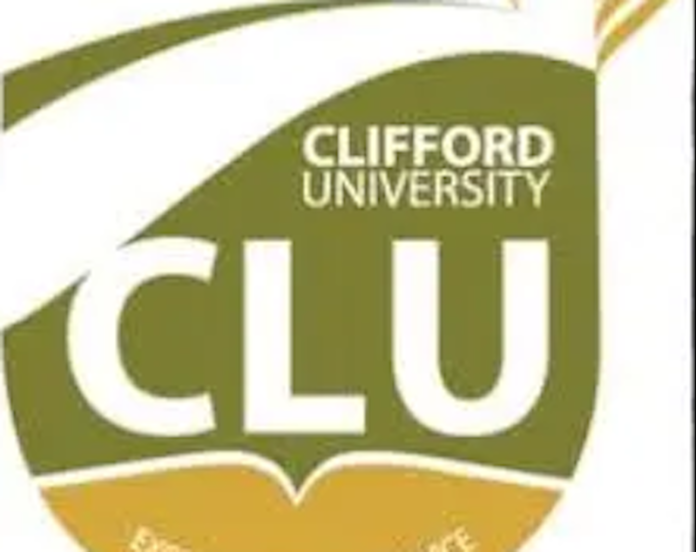 By Emmanuel Ugwu-Nwogo
As Nigeria battles internet fraudsters whose nefarious activities have continued to dent the nation's image, the Clifford University (CLU), Ihie, Abia State, has intensified efforts to provide the needed manpower and expertise to checkmate the cyber criminals.
To achieve this goal, the privately owned ivory tower has introduced a degree programme in Cyber Security, which was among the additional 10 new programmes the National Universities Commission(NUC) officially approved for the institution in 2019.
The Vice-Chancellor, Professor Chimezie Omeonu made this known at a press conference to usher in activities lined up for the forthcoming maiden convocation ceremony of the five year old institution, billed for March 28, 2021.
The U.S Federal Bureau of Investigation(FBI) in its 2020 Internet Crime Report released during the week placed Nigeria 16th on the list of countries worst affected by cybercrime with 444 reported cases. Only South Africa surpassed Nigeria in the African continent.
But with the B.Sc degree programme in Cyber Security being offered at CLU, Professor Omeonu believes that, in due course, Nigeria would have enough expertise to curb the worrisome trend of internet crime and its attendant harm to the economy.
He noted that the institution has reached out to partner institutions in the US and other parts of the world to tap knowledge and skills from cyber security experts.
'The specialists would assist in to raising the army of experts Nigeria needs to put at bay the criminals that operate in the cyber space."
The CLU VC further stated that the institution was poised to carve a niche in training of nurses and midwives following the commencement of B.NSc. degree programme in Nursing, adding that it would produce high quality nurses and midwives not only for local needs but also for export.
He assured that the CLU, which is the second university, after Babcock University, owned by the Seventh Day Adventist (SDA) church, in Nigeria, was grounded in the international standard of SDA's tertiary education, noting that it is open to all.
"Clifford University is colour blind, racial blind, ethnicity blind, and state of origin blind, " he said, adding, "we believe in unity in diversity. We believe we are singular in plural.
"The university belongs to all men and women who have something good to offer in consonance with the time tested philosophy of education of the Adventist Church," the VC asserted.
Professor Omeonu recalled the various hurdles encountered along the way during the formative stages of the institution. However, he pointed out that "God has fought and won the battle for his people" as CLU successfully took off in 2016 at the famous Adventist High School, Ihie with a second campus underway at Owerrinta.
According to him, CLU had hit the ground running hence from a modest beginning with three faculties, 10 departments and 15 degree programmes, the institution has blossomed to five faculties(including the newly accredited Law Faculty) and runs no fewer than 23 degree programmes.