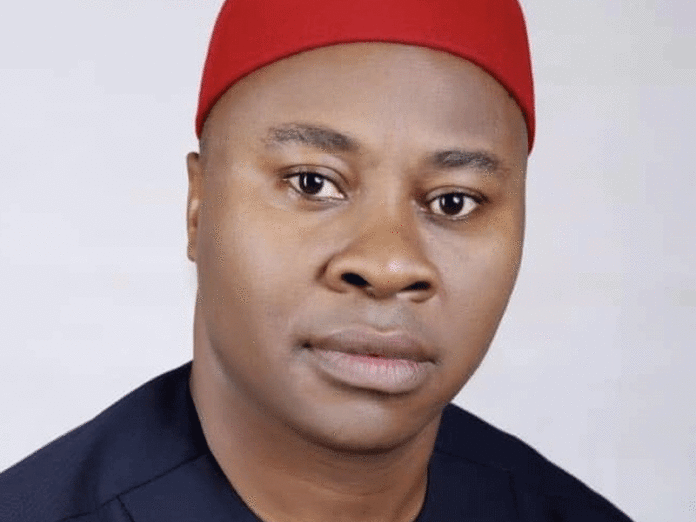 By Emmanuel Ugwu-Nwogo
President Muhammadu Buhari has been called upon to ignore those calling on him to remove the Executive Secretary of the National Agricultural Land Development Agency (NALDA), Hon Paul Ikonne, from office.
Traders in Abia State under the aegis of Abia State Amalgamated Traders Association (ASMATA) made the call yesterday at a press conference in Aba, saying Ikonne has done nothing wrong to warrant the call for his sack.
The Chairman of ASMATA, Chief Lucky Akubueze, who addressed journalists in Aba, said the traders were not party to "a contrived publication by an unknown Ariaria International Market stakeholder calling for the removal of the NALDA boss.
Chief Innocent Madumere, who described himself as a stakeholder of Ariaria International Market in Aba, had allegedly urged the president to remove Ikonne as the boss of NALDA for allegedly working against the interest of All Progressives Congress (APC).
But the ASMATA chairman faulted the call, saying it was the handiwork of mischief makers who do not wish the president and the Abia State traders well.
He noted that Ikonne is one of those who brought the APC to Abia State, and has remained a good representative of the party and President Buhari in the state, adding that the NALDA boss has been discharging his duties creditably.
Akabueze expressed appreciation to President Buhari for approving Ariaria Independent Power Project (IPP), which he said had helped to improve business activities in the market, and appealed to Buhari to extend the IPP to other key markets in Abia State.
Also, traders at Ariaria International Market, Aba, have called on President Buhari to ignore the call made by Madumere for the removal of Ikonne as the Executive Secretary of NALDA.
The Chairman of Ariaria Market Traders Association, Elder Emeka Igara, also expressed worries that Madumere, "who is unknown to the association," was using its name to engage in partisan politics.