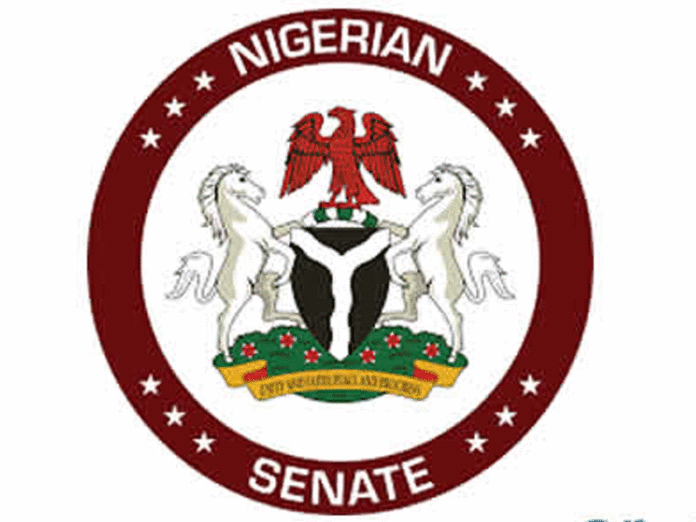 By Deji Elumoye and Udora Orizu
The Senate has called on the Nigerian Police Force to construct more police posts and ensure police presence in communities that were displaced as a result of incessant attacks by suspected herdsmen in order to ensure security and rekindle the people's confidence.
The Senate at plenary yesterday also called on the National Emergency Management Agency (NEMA), the Ministry of Humanitarian Affairs and the Border Communities Development Agency (BCDA) to undertake on the spot assessment of the affected communities to determine the extent of the problem and the volume of relief to be provided to the affected persons.
It further called on the concerned authorities to pursue and put in place necessary mechanism for the reparation and relocation of the affected peoples and communities.
These resolutions were sequel to the adoption of a motion on the urgent need to intervene in the plight of communities displaced and forced to seek refuge in Benin Republic as a result of incessant attacks by suspected herdsmen.
Senator Tolu Odebiyi, who sponsored the resolution, recalled the recent spate of attacks by suspected herdsmen on communities in Yewa area of Ogun State like Asa, Oho Agbooro, Moro, Ibeku and Agbon Ojodu communities, were affected by the criminal activities of these suspected herdsmen.
He noted that countless of attacks by these criminal elements have forced many residents of these areas to relocate to a refugee camp in Pobe area of Benin Republic in search of safety, with many of them forced to live in very unfavourable conditions in the refugee camps.
He federal lawmaker noted that these attacks by suspected herdsmen have become perennial due to the absence of police and other security personnel in the affected communities.
The senator expressed concern that these attacks have brought unquantifiable damage to facilities, which should have ensured the welfare of the residents and inhabitants of these communities.
He also stressed that the state government should not be left with the onerous task of resettling these displaced citizens, hence, the need for support from the federal government to effectively return the affected citizens back to their various communities.
Odebiyi added that if the situation is not urgently and properly attended to, it will undermine the country's international standing and cause an itch in its relations with its neighbour.