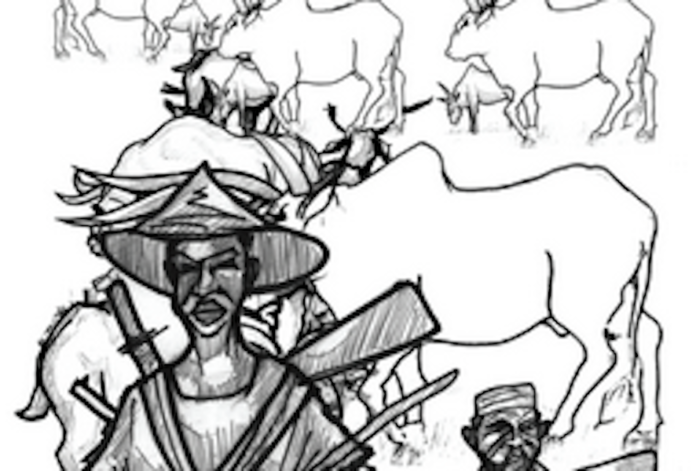 The future of pastoralism lies in ranching
Since the herder-farmer clashes assumed a bloody trend, many individuals, groups and institutions have been proffering different solutions to stem the violence. Under the current dispensation, the public space has been inundated with suggestions: from 'Cattle Colonies' to 'RUGA' and lately, Ranching as vehicles to ending the orgy of violence. A fortnight ago, the Attorney General of the Federation and Minister of Justice, Abubakar Malami, called for the setting up of a commission, regulated by law, to oversee the affairs of Fulani pastoralists in the country. "This might provide reci­pes for resolving protracted farmers-herders' conflicts," said Malami. "The commission may even engage in or facilitate in-depth analytical studies with a view to providing last­ing solutions for the benefit of the people and the country."
There is ample justification to put an immediate end to the clashes that have led to loss of thousands of lives and property worth billions of naira. So, we endorse ideas aimed at proffering sustainable solutions that will contain the spiral of violence between farmers and herdsmen in various theatres across the country. Unfortunately, Malami's suggestion may be difficult to implement as it contains many pitfalls.
For one, it is abundantly clear that pastoralism, like fishing and other trades, is a private economic enterprise. The cattle trade is a personal business. The profits go into private pockets and not government coffers. Thus whoever wishes to engage in livestock farming and trade should buy or rent space for that purpose. Malami has therefore failed to outline convincing reasons why the cattle business should be accorded a special place in the books. Besides, the country is economically constrained to embark on such an expensive exercise. In times of lean resources, when the country is practically living from hand to mouth, it is foolhardy to further push up the cost of governance through unnecessary ventures.
The times have changed. There is need to re-train the herdsmen in modern settled cattle farming. In the history of humanity, the stage of development at which man wandered for a livelihood belongs to the stone age. Over the years, this newspaper has canvassed the need for ranching as an enduring solution to the crisis. Fortunately, many states in the North are increasingly buying into the idea. Many of the greatest producers of cattle – from the United States to Brazil to Zimbabwe – ranched their cattle. Doing so here will be beneficial. The animals will be healthier; the handlers will earn decent incomes, have decent accommodation, own property and have schools for their kids. Ancillary industries will also emerge and employment opportunities will blossom. Above all, clashes would be reduced to near zero.
Thus, instead of a commission, the federal government should lead the efforts for a coordinated transition from nomadism to ranching. Although agriculture is on the concurrent list, the federal government needs to provide a guideline that sets the standards on the implementation of the desired transition. There are similar programmes in countries like Chad, Ethiopia and Niger, where the existence of long-standing and well-designed mechanisms for pre-empting and resolving conflicts between farmers and pastoralists enable them to live in peace.
We therefore call on President Muhammadu Buhari to provide the platform for a wholesale discussion on the future of animal husbandry, especially regarding the transition from nomadism to ranching. Repeatedly, we have urged a package of incentives, including soft loans, liberal access to land, training and provision of inputs to herders and others in order to facilitate the transition and ameliorate the challenges associated with it. The Kano State government, in particular, has warmed up to the idea.
We must stop the 'nomadic culture' by working towards the fullest benefits of our natural endowments through aggressive modernisation.