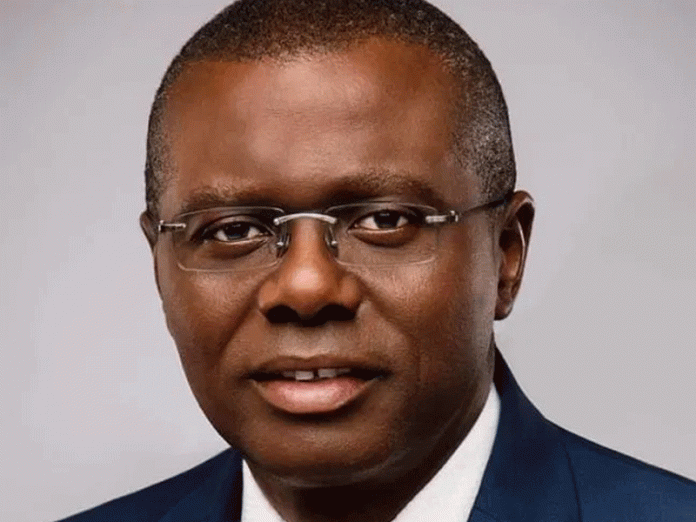 By Funmi Ogundare
The inventor of the Lagos State Government Education Management Systems (LASGEMS), Mr. Yomi Erogbogbo, has appealed to the Lagos State Governor, Mr Babajide Sanwo-Olu, to restore the project, saying that the move will go a long way in benefitting the state.
The project was introduced into the Lagos State education sector in 2006 to manage the information of all students in both private and secondary schools for on-line access, but was forced to a halt due to dispute which is now before an arbitration tribunal.
Erogbogbo in an interview, with THISDAY, emphasised on what led to the arbitration saying it is to determine continuity, recognition for him as the inventor, project windup options rather than threatened disengagement and liabilities where applicable.
According to him, "In November 2019 after obtaining an order from a Lagos High court to proceed to arbitration in a case filed February 2019, but dispute resolved by Governor Ambode in March 2019 by approving the Ministry of Justice internal mediation three main solution prayers to pay fees as at 2015, conclude new Memorandum of Understanding (MoU) and the contractual system integration. We opted not to proceed with arbitration, advised current administration to conclude with the approved prayers deliberately stalled by immediate past Deputy Governor that also served as education commissioner."
Shocking response from current administration, he noted, was a disengagement notice from the justice ministry.
"We objected. Truce meeting chaired by Solicitor General and Permanent Secretary held March 9, 2020. Education ministry maintained disengagement stance while a grade level 13 education officer reeled out lies claiming he supervised LASGEMS and schools never used it. Described LASGEMS reports presented at the meeting as recently made-up. Surprisingly confirmed that government no longer require the 2.6 million statutory lifetime student records maintained by LASGEMS placed on hold being obsolete. Rewarded thereafter and made a personal assistant to the Honourable Commissioner of Education.
"The obvious efforts to use official opportunities for business empowerment, achievements as insider contractors uncontrolled, appeals ignored, concerns for integrity and the state amongst others influenced approaching arbitration by June 2020, "Erogbogbo stressed.
The Information Technology Consultant expressed confidence that with about two years in office, Governor Sanwo-Olu will be more comfortable with facts and developments to objectively approve the return of LASGEMS glory at a faster paced generalisation for continuing growing benefits of the state, adding, "the successfully established education management backbone will be evolving with technology advancements, mobile technology inclusive. Surely, data gap necessitated by past intrigues would be seamlessly and timely bridged, by an inbuilt system facility.
He also explained the aims of LASGEMS, saying, that it was launched in 2006 by the Asiwaju Bola Ahmed Tinubu-led dynamic 2003-2007 administration that actualised the statutory legacy established by LASGEMS law of 2007, capturing management of LASGEMS.
"The aims are; registration of students with government; electronic database of student records, maintaining comprehensive database records of all students in the state public/private primary, junior and senior secondary schools, collect and maintain personal details of all students, including contact information of parents and guardians/sponsors, collate and update academic performance details.
"For cost-effectiveness, the vibrant leadership directed for the activation of LASGEMS External Examination Registration feature from the first functional academic year, therefore partnered with WAEC from year 2007 WASSCE for automated registration of government sponsored SS three final year candidates.
"Unbelievably, it pruned the number of annual candidates from over 110,000 to less 50,000 eliminating illegal candidates.
Erogbogbo emphasized that the laudable home grown technology-based education management backbone solution was first in Nigeria, acknowledged by National Council on Education and adopted in National Vision 2010 on Information Communication Technology group report of 2009.