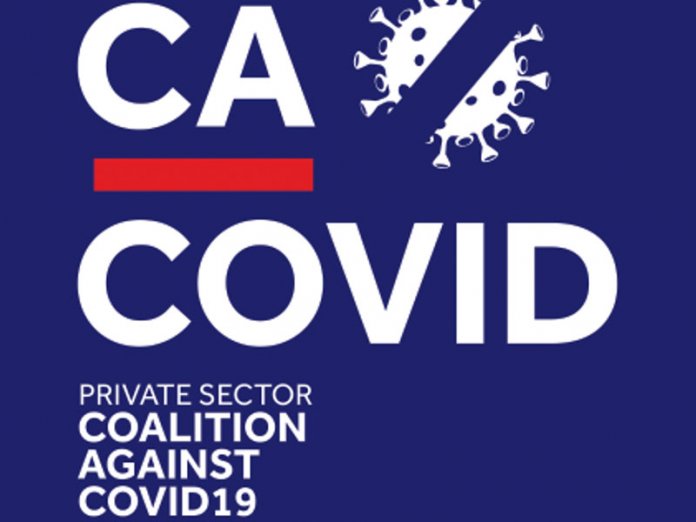 By Sunday Ehigiator
In an effort to further help in the fight against the COVID-19 pandemic, and protect people of Lagos State from bio-threats, the Coalition Against COVID-19 (CACOVID) has donated not less than 260 oxygen cylinders of various sizes, and an incinerator to the state government.
At the official handing over held yesterday at the Infectious Disease Hospital (IDH) YABA, Executive Member of the CACOVID and, CEO/MD Aliko Dangote Foundation, Ms. Zouera Youssoufou, revealed that the incinerator has six cubic meters capacity.
"It can burn up to 100kg per hour, at a temperature of 1,500 degrees. This is a bigger facility and can handle the waste of a facility as big as the IDH.
"This is something that we are going to be using not just here at IDH but also whenever COVID-19 is a dead memory, we can still use this incinerator on other facilities around the state.
"Also we have donated 260 oxygen cylinders to the Lagos State government today. They are all here at various sizes. From the smaller sizes that are moveable all the way to the ones used by patients' bedsides and the bigger ones that are in a more distributed environment. All of them are useful and needed to maintain a patient's health," she said.
Commenting after taking possession of the donations, the state Commissioner for Health, Prof. Akin Abayomi appreciated CACOVID for all their support towards defeating the pandemic since it broke.
"This incinerator is extremely useful, because the waste that comes out of this isolation center is not waste that can be handled normally. It is biosecurity waste. And the best way to deal with biosecurity waste, to reduce its potential risk in the community, is to destroy it onsite.
"Somewhere down in IDH, we have a less sophisticated one, and I am very happy to see this amazingly fabricated machine that is going to solve the entire lab center here at Yaba infectious disease hospital for the next 50 years.
"Throughout the COVID-19 response in Lagos, Lagos has been always anticipating what's going to happen next. Even in the first wave, we knew that at some point, we were going to need more oxygen, so we started building oxygen capacity.
"Even during the first wave, we built a new plant, we started acquiring more cylinders, we sharpened up our logistics and made sure we could find oxygen generation plants all around Lagos, including beyond Lagos."
He added that the state now has "over 1,000 oxygen cylinders now that we can move around and rotate, because once it is finished, we have to take it for refilling. We refill here and we refill in our oxygen supply depots.
"So, you need a very large number of cylinders of different sizes to be able to keep a place like this full of oxygen at all times, for both the wards and the intensive care, to make sure that it is readily available whenever there is a need for it.
"And one of the central factors in keeping people alive is the availability of oxygen. So you can't imagine how important this is to the COVID-19 response. It is incredibly important.
"To our partners who kept us in good supply of oxygen, via generating oxygen, we now have more cylinders to add to our compliment of cylinders. We are grateful."