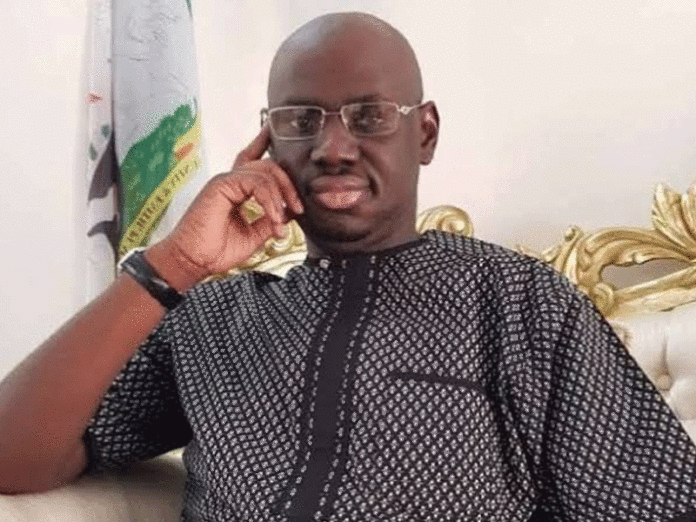 By Udora Orizu
Former Deputy National Publicity Secretary of the All Progressives Congress (APC), Comrade Timi Frank, has flayed the Senate confirmation of the immediate past Chief of Defence Staff (CDS) and erstwhile Service Chiefs as Ambassadors.
Frank, in a statement on Wednesday in Abuja, described the approval given by the upper chamber to the same ex-military top shots it had severally rejected and called for their sack over incompetence as a gross betrayal of the people's trust.
According to him, the action of the Senate smacks of raising personal gain above the wishes and aspirations of the generality of Nigerians who have spoken out strongly against the wrongful and ill-advised nomination of the ex-military leaders as ambassadors by President Muhammadu Buhari.
He said he wasn't surprised that despite opposition to the confirmation by the minority caucus , the APC dominated chamber went ahead to act in an unpatriotic and anti-people manner just to please their paymasters in the Villa.
While commending the opposition lawmakers, especially the Senate Minority Leader, Senator Enyinnaya Abaribe, for speaking the minds of majority of Nigerians who will continue to oppose the gross abuse of power by the Buhari administration, the political activist declared that posterity will judge the present crop of APC Senators very poorly.
He said: "The injury that these set of Senators have inflicted on the psyche of Nigerians is greater than the atrocities being perpetrated against the country by Boko Haram, kidnappers and bandits.
"Confirming the same set of officers it called for their sack more than thrice over incompetence in mitigating insecurity in the country as serving military top echelon is an egregious evil from Senators against the long suffering taxpayers from whose sweat they are being lavishly funded.
"This confirmation shows a Senate chamber that has lost its mettle, completely sold out, rudderless, unfocused and driven by avarice rather than the overall interest of their constituents in particular and the country in general".