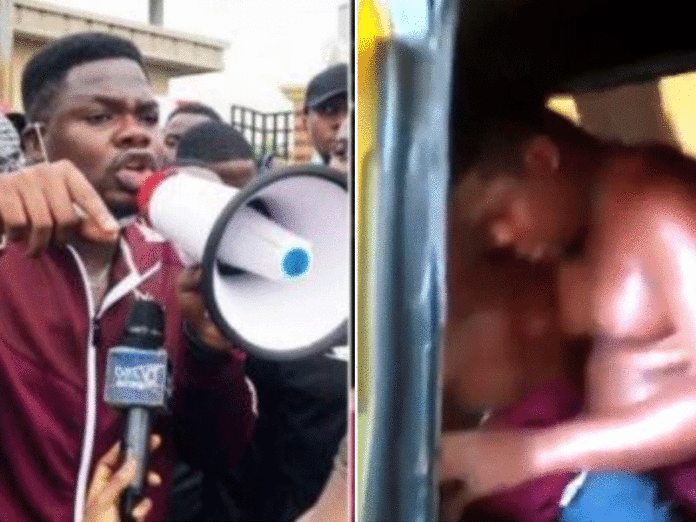 Nigerian comedian, Debo Adebayo, popularly known as Mr. Macaroni, has been arrested by the police at the Lekki Toll gate for participating in the #OccupyLekkiTollgate protest Sartuday morning.
The popular comedian, who is also a youth activist, was actively involved in the #EndSARS protest last October.
Mr. Macaroni joined the #OccupyLekkiTollgate protest Saturday morning to protest the return of the Lekki Toll Plaza to LCC and the planned reopening of toll collection at the Lekki Tollgate.
He was arrested and driven away in a police van.