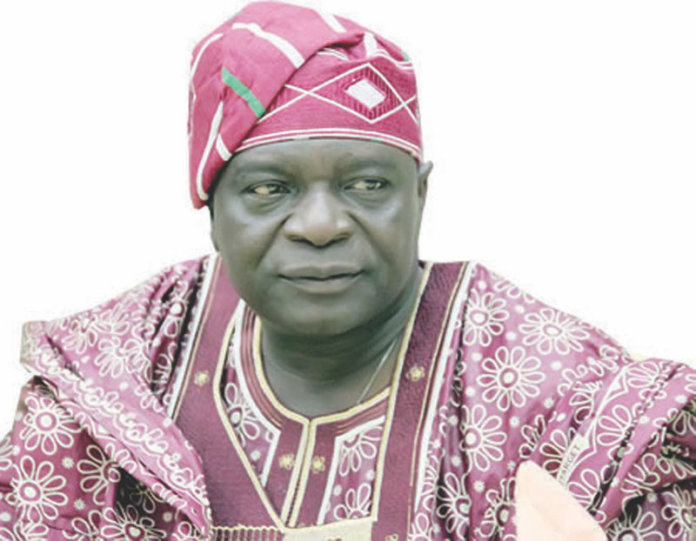 Yinka Kolawole in Osogbo
The Ooni of Ife, Oba Adeyeye Enitan Babatunde Ogunwusi, and the Alaafin of Oyo, Oba Lamidi Adeyemi have hailed a former Governor of Osun State, Prince Olagunsoye Oyinlola, on his 70th birthday, coming up o Wednesday.
In his goodwill message, Ooni described Oyinlola as a motivation for all young people struggling for breakthroughs.
He stressed that the former governor's "birth, upbringing and achievements in life despite losing his parents at a very young age is a lesson and, indeed, a motivation to all young people out there struggling for breakthrough that everything is possible."
Oba Ogunwusi said that while celebrating the fortunes of Prince Oyinlola, "it is pertinent to state that he created the future he is enjoying today through the dint of hard work, persistence and consistence of yesterday which are worthy of emulation.
"This great man of countless good parts has always lived a life of service to humanity, including his days as a gallant soldier in the Nigeria Army. He served meritoriously and never missed any promotional cycle until he retired in 1999 as a well decorated Brigadier General".
On his part, the Alaafin has told Oyinlola that his loyalty to the Yoruba nation and support for Its culture and the traditional institution as well as his achievements in public office will make the Yoruba nation never to forget him.
Tha Alaafin, in the statement titled: "Tribute to Omooba Pataki, Olagunsoye Asola Oyinlola at 70," said the former governor had "in the last 70 years…seen the good, the bad and the ugly aspects of life but had "successfully weathered all storms. You are, no doubt, a courageous and dependable leader in good and challenging times."
While noting the support which Oyinlola has been giving the Yoruba nation, culture and the obaship institution since his taking public office, Oba Adeyemi said "God will continue to honour you and the Yoruba nation will never forget you."
He told Oyinlola further that "your meritorious service to the nation is impeccable, exemplary and inspiring. In all the national assignments you have graciously handled, you have established yourself as a man of character and as a contented personality who cannot be destroyed by the spoils of office.