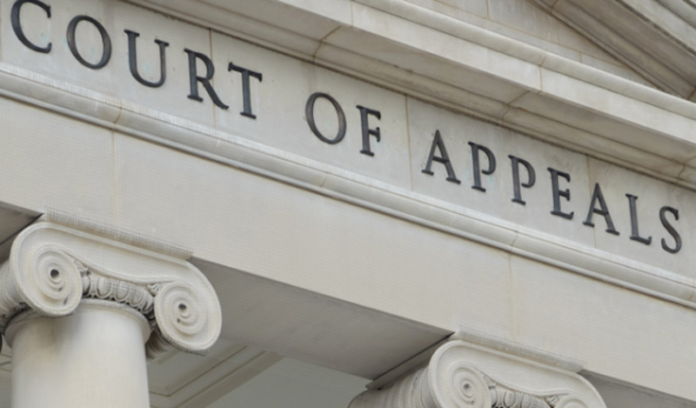 Emmanuel Addeh
There is unease in the Nigerian judiciary over the alleged lack o transparency in the latest selection of some justices into Court of Appeal, THISDAY learnt yesterday.
Already, some concerned judicial officials as well as aggrieved persons, are calling for the immediate cancellation of the appointment of justices into the Court of Appeal conducted by the Federal Judicial Service Commission (FJSC).
The aggrieved persons were said to be insisting that the process leading to the selection was not only opaque, but severely flawed and therefore needed to be reviewed.
A top source in the know of the politics surrounding the appointments maintained that anybody who's interested in salvaging the image of the judiciary should not sit back while a process that should ordinarily be a shining example for everything credible was intentionally bastardised.
The source who preferred not to be named, urged President Muhammadu Buhari to rectify the injustice done to the judicial system like he did during the fraudulent selection of judges to the Federal Capital Territory (FCT) High Court recently.
It added that if not reversed, the current cabal dictating who should be in the list of judges to the Appeal Court is capable of turning the judiciary into an instrument for advancing narrow personal interests and patronage.
Accordingly, the source called on the president, the Attorney General of the federation and Minister of Justice and other decision makers to ignore the recommendation and insist on a transparent objective recruitment process that obliges the National Judicial Council (NJC) to at least comply with its own regulations and procedures for selection.
The source stressed that the endless search for fairness in the Judicial Service Commission (JSC) must be a continuous one.
"After the FCT Judiciary's scandalous selection of judges last year of which Mr. President promptly addressed the injustice, the Federal Judicial Service Commission (FJSC) has conducted another less transparent appointment exercise for Justices of the Court of Appeal.
"The exercise was not in conformity with the commission's guidelines for the appointment or removal from office of Judicial Officers, 2015, as it was subjective, less transparent and skewed in favour of less qualified candidates sponsored by vested interests both within and outside the judiciary.
"The FJSC had acted and conducted itself in utter disregard to the processes and rules of the NJC.
"The Chief Justice of Nigeria (CJN), Attorney General of the Federation and Minister of Justice and the NJC are called upon to as a matter of urgency direct the suspension of and investigate the exercise," one of the disgruntled persons demanded.
They insisted that if the selection is allowed to stand, then it would portend a grave danger not only to the judiciary, but to the entire country.
While calling for an immediate reversal of the process, the aggrieved individuals noted that if the recruitment process into the Nigerian judiciary is rigged, then it points to hopelessness for the entire nation.