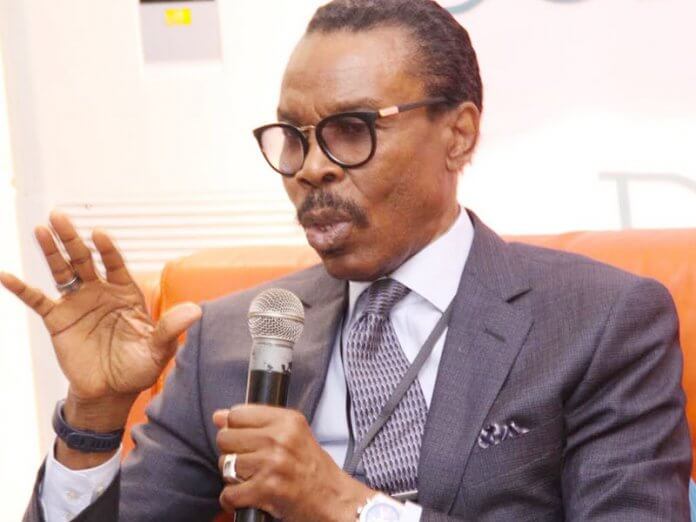 Peter Uzoho
As Nigeria beams searchlight on ways to recover from the current economic recession, the Chief Executive Officer of Financial Derivatives Company (FDC) Limited, Mr. Bismarck Rewane, has outlined a number of game-changing factors that will drive the country's recovery process in 2021.
The factors, which he reeled out while presenting his firm's economic outlook for 2021 during a recent televised programme, included the African Continental Free Trade Area Agreement (AfCFTA) which had just begun.
AfCFTA is a-$3.4 trillion economic bloc created to unite the 1.3 billion people of Africa and boost trade within the continent.
Other such game-changing factors for the Nigeria economy in 2021, according to Rewane, are the ECOWAS protocol, changing trading partners, import restrictions, forex rationing, domestic refining capacity, 2021 Budget – increased spending on infrastructure, political squabbling, removal of subsidies, and end of accommodative policy stance.
In addition, he said for Nigeria, 2021 would be the year for economic reforms, and that consumption subsidies would be reduced, while there would be improved revenue to be used for poverty alleviation.
Rewane, stated that the exchange rate flexibility was likely to be adopted, leading to a more predictable and stable naira exchange rate, predicting that there would be gradual recovery in the global, regional and domestic economy.
He projected that global trade and investment flows would increase with time, while also anticipating that free trade and regional integration in Africa and other regions was likely to happen.
Asserting that barriers to investment flows would be dismantled, Rewane stressed that countries would have to focus on their sources of comparative advantage.
On his projection for the oil market, he said global oil prices would trade between $45 to $50 per barrel, and that vaccine rollout and recovery in oil demand would help to keep oil prices high.
"But inability to curtail second wave of Covid-19 infections and put the new Covid-19 variant under control will cap the oil price gains," Rewane said, adding that Nigeria's oil production would increase as the Organisation of Petroleum Exporting Countries and its allies (OPEC+) agrees to ease output cuts by 500,000 barrels per day from January 21.
On Nigeria's external reserves, Rewane stated that its depletion would continue and that it would keep declining as the Central Bank of Nigeria (CBN) keeps the naira stable.
He, however, noted that new guidelines on Diaspora remittances, World Bank loan, and higher oil prices would slow the rate of external reserves' depletion.
He predicted that Gross Domestic Product (GDP) for 2021 would be at 1.5 per cent; and that other economic indicators for the year would perform as follows: inflation – 12 per cent, exchange rate – N450/$, external reserves – $25 billion, stock market – N15 trillion, power output – 4,800MW, and unemployment – 40 per cent.
On sectors to watch, the FDC chief explained that growth in non-oil sectors would improve from first quarter (Q1) of 2021 and that uneven recovery should be expected across sectors.
According to him, construction, ICT and financial institutions would be growth drivers while there would be gradual recovery in the real estate sector.
However, Rewane warned of a "confluence of economic," and "political risks" this year, listing some of them as, "insurgency in the north east, resistance to reforms, second and third wave of lockdown, a sharp fall/rise in global oil prices, EndSARS & other protests, vandalism in the Niger Delta, persistent unorthodox monetary policy."