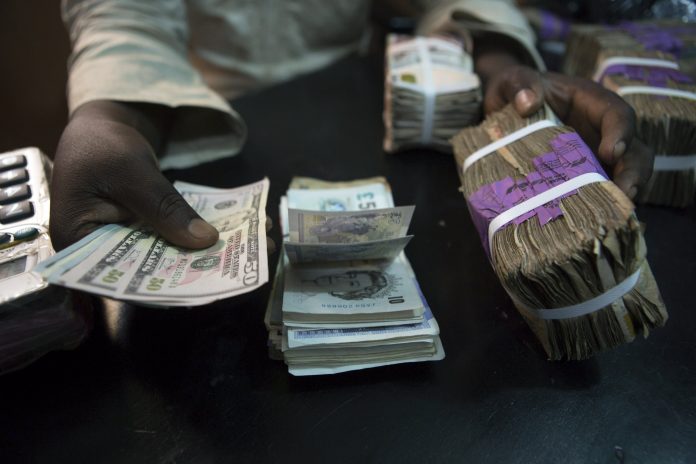 By Obinna Chima
The naira depreciated to N410.25 to a dollar on the Investors & Exporters' (I&E) forex window on the last trading day of 2020, as against the N392.88 to a dollar it closed the previous day.
The FMDQ OTC Securities Exchange revealed this on its website.
Also, the spot market rate closed at N400.33 to a dollar yesterday.
While some market participants attributed the development on the I & E window to the interplay of market forces, some attributed it to the recommendation by members of the Economic Advisory Council (EAC), which met with the president few days ago, that the Central Bank of Nigeria (CBN) should allow for a flexible exchange rate regime.
Both the International Monetary Fund and World Bank recently advised Nigeria to speed up currency reforms in order to achieve economic growth.
As part of efforts to strengthen dollar liquidity in the country, the CBN recently unveiled a new policy that grants unfettered access to forex from Diaspora remittances. The policy allows beneficiaries of Diaspora remittances through International Money Transfer Operators (IMTOs) to receive such inflows in the original foreign currency through the designated bank of their choice.
The new regulation is part of efforts to liberalise, simplify and improve the receipt and administration of Diaspora remittances into Nigeria.
With the new policy, recipients of remittances may have the option of receiving such funds in foreign currency cash (US Dollars) or into their ordinary domiciliary account.
"These changes are necessary to deepen the foreign exchange market, provide more liquidity and create more transparency in the administration of Diaspora remittances into Nigeria," the apex bank had stated.