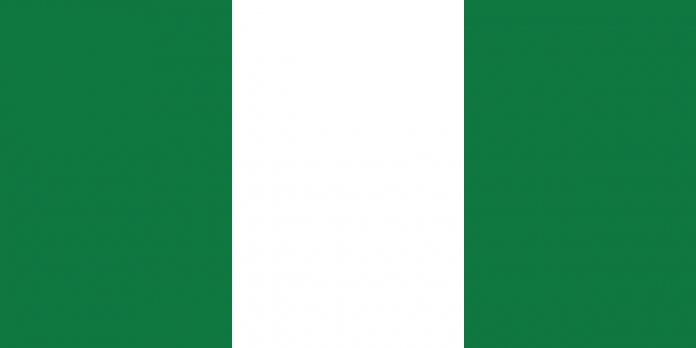 Respected Professor of Leadership, Dr. Princess Halliday who has created an academic curriculum in Leadership for the Department of Sociology and Criminal Justice, Virginia State University, talks about leadership in Nigeria, EndSARS protests and how youths can re-engineer the democratic process in Africa with Nseobong Okon-Ekong
What's your opinion of the EndSARS protests that confronted Nigeria recently?
It is a movement to salvage the young people of Nigeria. That means it is poised to re-engineer the future of the country. It is revealing and opens a vista to what the leadership in Nigeria should focus on going forward. A great leader would genuinely care for the people and lead with emotional intelligence.
As a leadership expert, where do you think Nigeria's is getting it right and wrong after 60 years of Independence?
The country is continually developing, and I am proud of our continuous accomplishment. But at this stage, I believe that a ministry of leadership needs to be created to govern leadership affairs in Nigeria effectively. In 60 years, no ministry has carefully evaluated how leadership is exhibited in Nigeria. Through this ministry, destructive leaders can be professionally overhauled. I can say that Nigeria has some great leaders. These leaders need constant personal development to help stabilise their emotional intelligence and emotional agility. I am honoured to have been bestowed an Extraordinary Ability in Leadership in the United States due to my tenacious desire for authentic leadership, diversity, and inclusion. This is a tremendous honour. I am exceptionally focused, self-directed, committed, and passionate about leadership.
What can Nigeria learn from nations like United States as regards leadership?
Every country has its challenges. You can see what is happening in the United States following the presidential election (mainly) between President Donald Trump and Joe Biden. One leadership challenge that I think Nigeria has had for such a long time is education. Nigerian leaders need to be authentically educated to really understand the essence of leadership. I do not mean education from the back door. I think that the essence of leadership needs to be re-introduced, re-educated and strategically integrated in Nigeria.
How would you describe ideal leadership?
A great leader would genuinely care for the people, one who exhibits authentic leadership and leads with emotional intelligence.
What balance should exist between leadership and followership for there to be socio-political harmony?
The notion of the people going first should be eradicated. Your job as a leader is to focus on your people and listen to their concerns, and not to exhibit authoritarian leadership. Listen to your people and work closely for the benefits of the people. Leaders serve the people.
What steps should young women take to get to political peaks?
Absolutely young people, especially women, face systemic crucibles that attempt to prevent them from greatness. These systemic crucibles are often built in a system, so it becomes a norm in that culture. I have seen situations where these crucibles are like a cycle, you give in and lose your integrity, self-respect, and values, or keep pushing, building resilience, and breaking all those absurd stereotypes. There is nothing as valuable as a woman who understands her power. My leadership work has partly been fueled by my desire to see women leading in systems where they are hugely underrepresented, to be seen, heard, taken seriously, and most importantly- respected. This effort is a journey, and it is a pretty tough one. Every step that you take brings along a network but be the best you can, because eventually, you will become an essential commodity and people will come looking for you. Speak truth to power.
People feel women who propose gender equality are incapable of maintaining a romantic relationship?
Having women adequately represented in leadership is not only a sign of a fair and inclusive society-it can also lead to a more cohesive, collaborative academic community. What has that got to do with a woman incapable of maintaining a romantic relationship? A romantic relationship involves two people who have mutual respect, trust, and love for each other. When anyone finds that, embrace it and fight for it. People have told me that men are intimidated by a woman with a Ph.D. My response is always the same- that is the exact kind of man that I need to stay far from me. There is a difference between respecting a woman and being intimidated by her accomplishments. I think that a man who is for you will embrace your accomplishments and leverage on them sometimes.