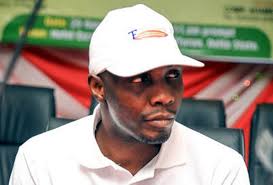 In the same way that nobody wins against death, nobody wins against the Economic and Financial Crimes Commission (EFCC). After many confrontations and trouncing, even a former militant champion has realised the futility of continuing the tango.
Chief Government Ekpemupolo, formerly known as Tompolo, has refused to continue living in the shadow of EFCC. According to the former Niger Delta militant leader, the anti-graft agency is intentionally bullying him, snubbing the verdict of the Lagos Federal High Court that saw him acquitted of all charges. Tompolo alleged that EFCC agents have refused to return his appropriated properties, with some of the agents even occupying them.
The complaint of Ekpemupolo took the form of a peaceful protest by youths and workers of his company, Mieka Dive Limited. According to the company's MD, the allegations of corruption, theft, and laundering five years ago led to the dismissal of over 500 employees of the company. Thus, the EFCC are essentially no longer fighting only Ekpemupolo, but all 500-plus Mieka Dive employees.
In truth, a Federal High Court sitting in Lagos cleared Ekpemupolo of any crime in July, finding little or no evidence for the charges of corruption and theft that EFCC preferred against him. However, following Ekpemupolo's protests, the verdict was delivered but ignored. Thus, while Ekpemupolo can no longer be legally branded as dishonest and corrupt, he is clearly at a disadvantage in recovering ownership of his properties—which include a university.
Furthermore, the disgruntled employees of Mieka Dive Limited seem to think that there is a conspiracy behind the whole thing: that EFCC is hell-bent on punishing their boss for imagined wrongs; that even President Muhammadu Buhari has an evil eye trained on him. These are all implied in the protest placards. However, none of these is any help to the aggrieved Ekpemupolo.