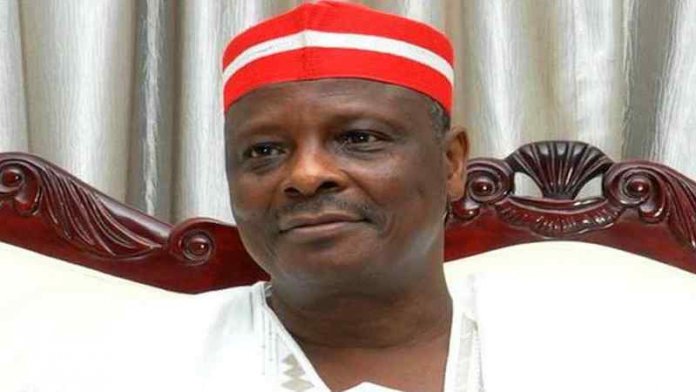 By Ibrahim Shuaibu
The All Progressives Congress (APC) in Kano State yesterday declared violence against the opposition Peoples Democratic Party (PDP) in the state, warning that "we are set for war with the opposition party, and there is no compromise."
The state APC Chairman, Mr. Abdullah Abbas, directed the members of the party not to relent in attacking the loyalists of the former state Governor, Rabiu Kwankwaso.
While addressing party members at the Government House in Kano during the swearing-in of the party's caretaker officials for the 44 local government areas, Abbas warned that the party would not tolerate any form of opposition in the state, as he directed his party members to engage the opposition in any forum.
Abbas also revealed that the 2023 elections are in favour of the APC, alleging that: "We will not allow the proper elections to hold, but will repeat the same of the 2019 inconclusive elections, and we shall rig the election like what we did in Gama.
"The era of free and fair elections is over in Kano State. We will ensure the repeat of inconclusive election in 2023. APC will remain in control from national to grassroots.
"I call on you not to be merciful to any Kwankwasiyya loyalist."
The APC state leader also vowed to win the election 'Ko da tsiya ko da tsiya-tsiya', which means 'by hook or by crook'.
Abbas appealed to members of the party to always engage the opposition through radio programmes or in person, advising the state Governor, Abdullahi Ganduje, not to allow drug addicts into his cabinet.
He alleged that Kwankwaso and his allies are living in houses acquired by the state government.
According to him, "The party would use the same mechanism to rig the 2023 governorship election, and nothing would be done because it's our time.
"Kwankwaso said the 2023 governorship election would be do-or-die affair. Okay, we are ready for that. We are not cowards. We are ready for the war, because we are not afraid of death.
"To our party loyalists won't condone Kwankwaso and his supporters. If they abuse you on the radio or physically, don't be merciful with them.
"Let me tell you, we will rig the 2023 elections and nothing will happen. We will replicate what we did in Gama ward in 2023 and nothing would be done. This is our time, and this is our government."
In his remarks, the Speaker of the state House of Assembly, Hamisu Chidari, disowned Abbas's comments, saying: "I will not use what the party chairman said, but will use subtle words to address you."
Chidari said APC would not allow the election results to be inconclusive as it would win in a landslide, urging the party members to rise up and face the challenges ahead squarely.
In his remark also, Ganduje said he retained the officials as caretaker leaders because of their performance in flying the flag of the party high in the state.
The governor tasked the caretaker officials to do all they could to garner large votes in the upcoming local government elections, promising a prize for the best performing council.