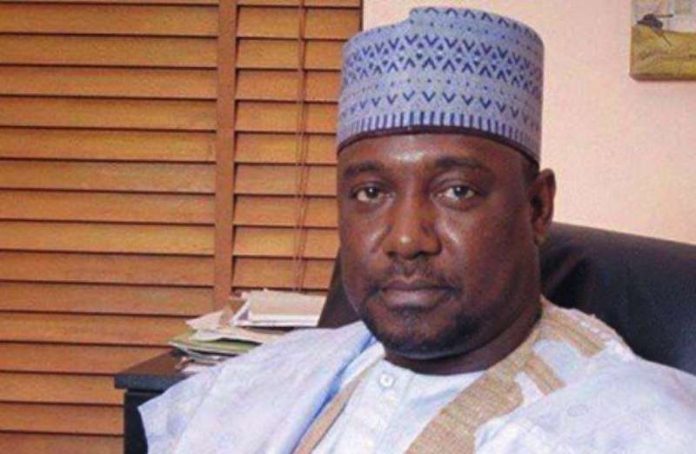 By George Okoh
Governors from the North-central states in Nigeria have called on the federal government to support the zone in its ongoing digital technology project(s) and other security preventive measures in order to fight all forms of criminality.
The joint appeal by member states was made yesterday at the Government House in Makurdi when the governors of Benue, Nasarawa, Plateau, Kogi, Kwara and Niger states met to appraise the security issues bothering the states
Speaking to reporters at the end of the meeting, Niger State Governor and Chairman of the forum, Alhaji Abubakar Bello, said the federal government needs to establish military camps or training grounds in the forests in the zone to block movement of hoodlums.
"The military units should be Infantry heavy with adequate support weapons. Also, elements of Armoured Unit (Track Armoured Vehicles/APC) will be necessary."
He called for the resuscitation of Peace and Security Committees at the local government levels to enhance quick decision on insecurity, crime prevention and detection.
He said the forum stressed the need for the Nigeria Police Force to synergise with the state governments in the recruitment and training of community police for the provision of adequate security at grassroots level.
"The need to restore involvement of traditional and community leaders in intelligence gathering and sharing in order to assist security agencies in fighting the insecurity in the zone is very important as well as the need to share Intelligence amongst member states and to create multi-layer intelligence gathering."
He said the states would partner the federal government in achieving the target.
Bello called on agencies, such as Immigration and Customs Services to track the proliferation of light and small weapons.
He appreciated the effort of security agencies in tackling the issues of insecurity in the zone and urged them not to relent.
He called on his colleagues to be focused on issues that will create regional development, stressing that national interest should be the guiding principles.